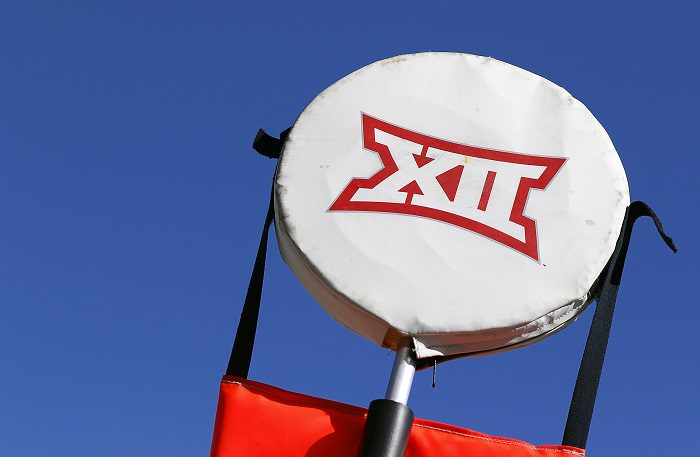 The Week 2 AP Poll has been released and it's three Big 12 teams making the list. The Oklahoma Sooners come in at No. 6, with West Virginia up to No. 14 and TCU at No. 16.
Texas obviously fell from its perch in the Top 25 after a second straight season starting with an embarrassing loss to Maryland, this time on the road. Others who received votes in the Big 12 Conference included Oklahoma State, Iowa State and Kansas State.
The Big 12 has three ranked teams, the same as the ACC. The SEC leads the way with seven ranked teams, the Big Ten has five and the Pac-12 has four ranked teams. Below you can see the entire Top 25.
1
2

Clemson (12)

2

1,467

3

3

1,350

4

5

1,262

5

4

1,258

6

7

1,251

7

9

1,236

8

12

1,080

9

6

870

10

13

865

11

25

801

12

20

777

13

10

768

14

17

762

15

11

684

16

16

632

17

15

628

18

18

538

19

21

407

20

22

391

21

14

318

22

8

241

23

24

217

24

–

125

25

–

89