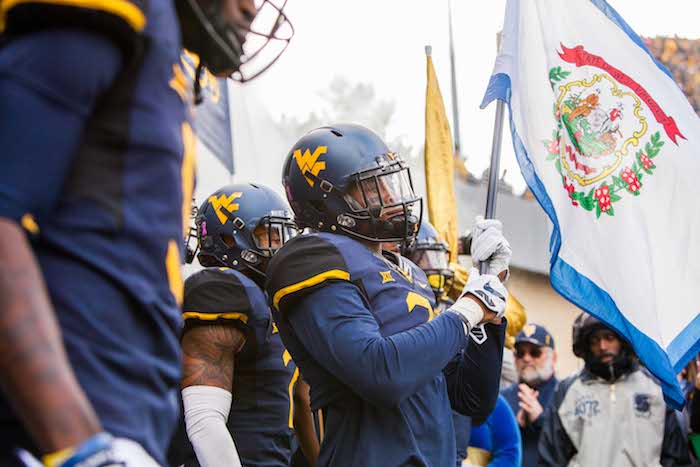 Here is everything you need to know about the Mountaineers' home opener in our West Virginia vs. Youngstown State Preview.
Game info
6 p.m. Eastern Time, Saturday, Sept. 8, 2018, Milan Puskar Stadium, Morgantown, W.V.
TV: AT&T SportsNet (Rob King, Rasheed Marshall, Meg Bulger)
Radio: Mountaineer Sports Network; Sirius 103/XM 202
Fun Fact: Former Nebraska head coach Bo Pelini is now at the helm of Youngstown State. Mark Stoops Jr., the older brother of Bob and Mike Stoops, is the Special Teams Coordinator.
Key Players
Youngstown State
DE Shereif Bynum
Bynum recorded two tackles for a loss, including a sack, in the season opener for the Penguins. He finished with three total tackles. Bo Pelini has always been a defensive coach, producing names such as Ndamukong Suh Glenn Dorsey and LaRon Landry. Bynum is 6-foot-4, 255 pounds.
RB Tevin McCaster
McCaster racked up 166 yards and averaged 5.7 yards per carry against Butler. The 5-foot-10, 195 pound back scored First-team All Missouri Valley Conference honors last season. This is his third season as a consistent part of the running back rotation.
West Virginia
QB Will Grier
Call me lazy. I'll tell you that just about every Power Five conference team is lazy for scheduling these FCS games. On a serious note, Grier needs to do well in this game to help make his case for the Heisman Trophy. His statistics during this game will be considered, so he's going to want to pad those stats. Look for him to do two things he's never done before: Throw for over 500 yards and at least six touchdown passes. His career highs are 437 yards and five touchdown passes (both against Tennessee last week). He will be looking to break Geno Smith's program record of six touchdown passes in a single game.
The Front Seven
West Virginia allowed over 200 yards per game and 2,000 yards overall on the ground last season. Facing a Bo Pelini squad will be good warm-up for this team. Believe it or not, defense can cost players a Heisman Trophy. Just ask Patrick Mahomes. If this team can't stop the run, then West Virginia will not be playing in the Big 12 Championship Game.
Key Storylines
Youngstown State
If the FCS has a gauntlet, Youngstown State faces it. Later on down the road, the Penguins face powerhouse programs North Dakota State and Northern Iowa back-to-back. Also on the schedule is South Dakota, a team that held a 24-12 lead over Kansas State before blowing it. Facing West Virginia will be good preparation for this 0-1 team. The Penguins blew a 21-7 lead to Butler last week.
West Virginia
It's campaign season for Will Grier and David Sills V. While they are ineligible to run for President due to age restrictions, both of them are vying for the Heisman Trophy. Look for them to pad those stats and place up Playstation-like numbers this weekend.
Prediction: West Virginia 52, Youngstown State 10. West Virginia isn't going to hit 70 this weekend. In fact, they might not score more than 20 by halftime. The goal for Youngstown State will be to control the ball and milk the clock. That being said, the Mountaineers will eventually wear down the Penguins, thus opening the door for a blowout. Yes, this is the same exact score I posted from last week. I was 16 points off. This team is supposedly worse than Tennessee (although, it'd be an excellent pillow fight). Why not roll with it again? They can't be that much worse than the Volunteers.
**Sign up here for our HCS weekly e-mails for a chance to win FREE Heartland College Sports and Big 12 team gear!!**