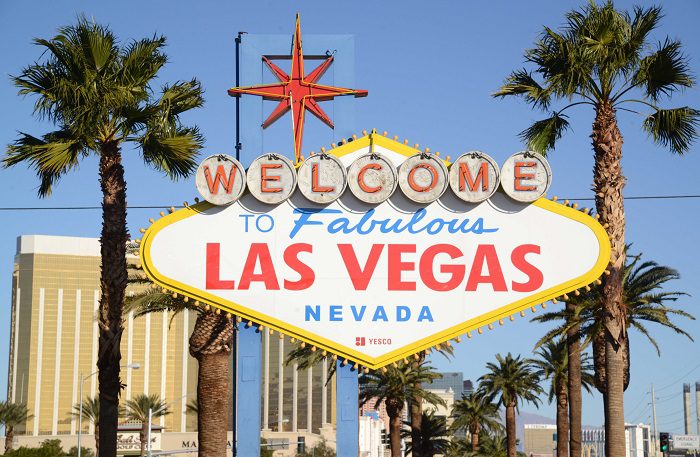 It's that time of year again as I begin rolling out my Big 12 football picks. We are brought to you by: BetNow.EU – use the promo code "heartland" for a 100% sign up bonus! That's where I will be placing my Big 12 bets this fall! So here we go… minus a few games, as many of the Big 12 vs. FCS opponents are not showing up on the board (like usual). In Week 1, the picks went 2-3. Here's to a Week 2 improvement.
TCU vs. SMU
I get it, it's a rivalry game. And I do wonder if TCU could be caught looking ahead. But SMU was trailing North Texas 36-0 at one point in last week's game. So here's my play here. Take the "over". SMU's defense stinks and TCU is going to rack up its points with Shawn Robinson and Co. Meantime, Sonny Dykes does know how to score points. And with TCU probably sitting on a comfortable lead in the second half, Gary Patterson may try to give his second stringers some reps before Ohio State next week. Giving up over three touchdowns in the spread just makes me a touch nervous, but I do like the over.
The Pick: Over 59.5
Kansas State vs. Mississippi State
The Wildcats looked awful last week as they squeaked out a win over South Dakota. The most concerning part was an offensive line that looked out of a sync and both quarterbacks struggling. How is that going to play against the Mississippi State defensive line, which might be the most underrated in the SEC this fall. Plus, KSU lost the turnover battle 4-0 and had 130 yards in penalties. Very un-Bill Snyder-like. And on the other side, Nick Fitzgerald won't have too much trouble with a leaky K-State defense. Mississippi State is the real deal and could be playing the spoiler role in the SEC West this fall.
The Pick: Mississippi State -7.5
Oklahoma vs. UCLA
The Sooners looked absolutely dominant last week, while UCLA lost it's opener against Cincinnati. OU's incredible running game now goes up against a Pac-12 defense that allowed 287 rushing yards per game last season. Chip Kelly has a rebuild on his hands in Westwood, that much was clear after losing to Cincinnati last week. For this game, I'm going to avoid the number because Kyler Murray's back up, Austin Kendall, is expected to miss the game with an injury. Kyler Murray might be done again by halftime, meaning OU turns to Tanner Mordecai. He's good, but I don't love the spread. So I'll take the over at 64 since OU nearly scored that many points last week single handedly.
The Pick: Over 64
Baylor vs. UTSA 
Revenge? The Bears lost a stunner against UTSA last season and now are looking to get that one back and more. UTSA is worn down after losing to Arizona State 49-7 in the opener. Baylor looked fantastic on offense last week and now has to keep that momentum going with both Charlie Brewer and Jalan McClendon at quarterback. The UTSA offense struggled last week, but so did the Baylor defense, which is going to have to step it up in a big way when Big 12 play starts. The number that jumped out at me right away is the O/U. I'm all over the over here as it seems awfully low based on Baylor's offensive strengths and defensive weaknesses playing on fast track like the Alamo Bowl.
The Pick: Over 51
Iowa vs. Iowa State
The Cyclones head into this game as essentially their season opener, but I believe they're being overlooked. Iowa QB Nate Stanley was inconsistent much of last season and now he goes up against an ISU defense that may be the most stout in the Big 12 Conference. Also, Stanley doesn't have the playmakers at running back he had last fall. On offense, Iowa State has a chance to be very explosive on offense and I expect the Cyclones to put on an impressive performance on Saturday against an Iowa defense that is strong at defensive end, but lacking in the back seven.
The Pick: Iowa State +4
Kansas at Central Michigan
David Beaty is coaching for his life. There's no way around it. After another FCS loss, AD Jeff Long had to release a statement about Beaty's job status one week into the season. But he knows if he can't win this game, it's over sooner than later. CMU has a bit of a rebuild on its hands in the MAC. The majority of bets are with CMU, but the line has moved in KU's favor, meaning the wise guys like the Jayhawks. If KU can't at least lose this game by less than 6 points, I don't know what to say.
The Pick: Kansas +5
Oklahoma State vs. South Alabama
The Cowboys have another tune up game before Boise State next week, but South Alabama is certainly better than Missouri State. South Alabama kept up with Louisiana Tech in a 30-26 loss last week and ran the ball relatively well at 5.0 YPC clip. But the spread is huge and I could see Gundy trying out some new players in the second half to rest his starters for Boise State and not show too much of his playbook. Also 70% of the best are going on Oklahoma State, but the line is barely budging, meaning the Vegas sharks are on the road team. I'll take South Alabama with a cover.
The Pick: South Alabama +32
Texas vs. Tulsa
I'm just struggling with the concept of why I would give up 23 points with this Longhorns team. I don't think Tulsa is very good on defense and that was evident last week. But the Tulsa offense under Phil Montgomery can score and Todd Orlando's defense didn't look like it did in 2017 with lots of young and new faces. Texas will bounce back with a win, but it's offense is not made to score quickly, so I think Tulsa will do more than enough to keep this one within the margin and cover.
The Pick: Tulsa +23
**Sign up here for our HCS weekly e-mails for a chance to win FREE Heartland College Sports and Big 12 team gear!!**