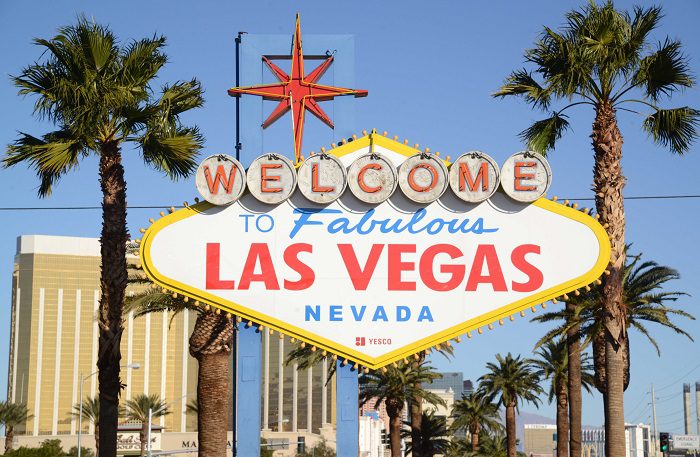 It's that time of year again as I begin rolling out my Big 12 football picks. We are brought to you by: BetNow.EU – use the promo code "heartland" for a 100% sign up bonus! That's where I will be placing my Big 12 bets this fall! So here we go… minus a few games, as many of the Big 12 vs. FCS opponents are not showing up on the board (like usual). In Week 2, the picks went 4-3, putting me at 6-6 on the season. Here's to continued improvement in Week 3.
Iowa State vs. Oklahoma
I like the Cyclones, but I have serious concerns heading into this game. They have a banged up quarterback, a questionable offensive line and are going up against possibly the best offense in America. Rodney Anderson is a loss for OU, but they have the horses at running back to make up for it. Also, revenge will be on the mind of the Sooners after last season's loss. OU is clicking on all cylinders so far this season. I'll take my chances and roll with the Sooners here.
The Pick: Oklahoma -18
Kansas vs. Rutgers
Sure, the Jayhawks got their win last week, but to put this team as favorites? I'm not there yet. Rutgers is coming off a blowout 52-3 loss to Ohio State, which also might be affecting this line, while KU picked up a win over CMU. It's all an overreaction to one week. Rutgers has recruited better under Chris Ash and is further along in the rebuild than are the Jayhawks. Rutgers also returns eight starters on defense from a team that cut its points per game allowed from 37 to 28 from 2016 to 2017. Rutgers will take away Pooka Williams and the run game and force Peyton Bender to beat 'em. So give me Rutgers as a dog.
The Pick: Rutgers +2.5
Baylor vs. Duke
Duke is without two of its top players due to injury in QB Daniel Jones and CB Mark Gilbert. That's a tough blow, but Quentin Harris is a very solid back up. Plus, Duke might have the most underrated linebacker duo in the nation with Joe Giles-Harris and Ben Humphreys. Baylor's offense has been really solid thus far, but it's a different game against a very stout Duke defense and Abilene Christian and UTSA. Sure, the turnaround is starting for the Bears, but I'm not giving them this many points. Also note, the weather is looking like a 50% chance of rain in Waco, possibly giving the defenses an edge in this one and slowing down the scoring.
The Pick: Duke +6.5
Oklahoma State vs. Boise State
Both teams are in the top 5 for offense in the country so far, but they've both played cupcake teams so far. That makes this one a tough one to try and figure out. But Boise State has a lot of veterans and quality on both sides of the ball. Brett Rypien has thrown for almost 700 yards and seven touchdowns for the Broncos, while Taylor Cornelius' numbers look good, but he's made some costly mistakes against horrible opponents through two games. Also, Boise State gets a pair of starters in wide receiver Octavius Evans and defensive tackle David Moa back for this game. I believe Boise State is the more experienced team on both sides and won't at all be intimidated by playing a Power 5 team on the road.
The Pick: Boise State +2
Kansas State vs. UTSA
The line is sitting at -21.5, the same place it opened, even though 60% of the bets are coming in on K-State. That's a red flag right there telling me the wise guys are on UTSA, as am I. This K-State team has a slew of issues on both sides of the ball. UTSA kept it closer last week than the final score indicated against Baylor. UTSA's strength is on the defensive line and gets to go up against a K-State offensive line that has been lacking at times through two games. Plus, KSU's QB situation has not been resolved and the defense gave up nearly 400 rushing yards to Mississippi State. No way I'd pick Kansas State to cover more than three touchdowns.
The Pick: UTSA +21.5
Texas Tech vs. Houston
Tech is home, but Houston is another Group of 5 school that the Big 12 opponent should not be overlooking. Kendal Briles is running the offense for the Cougars and D'Eriq Knig has proven to be a great fit thus far through two games, including their 30-point win over Arizona last week. The only concern here is Houston resting on its laurels after a big win and having to go on the road to face the Red Raiders where Kliff Kingsbury is fighting for his job. But Tech is going to have problems slowing down the Cougars, and on the other side, Houston is vulnerable in the secondary, but has a Heisman caliber player at defensive tackle in Ed Oliver, who will give the Tech O-line some trouble. Houston is the better team. BUT BUT BUT… I'm going against my instincts here. Why? Because 80% of the money is on Houston, but the line has not budged, not even a half a point. Some genius, or several, are putting big buckaroos on the Red Raiders, and so am I. Screw it.
The Pick: Texas Tech +1.5
Texas vs. USC
Both teams come in with lacklusters offenses and pretty good defenses. A knock on USC has been its running defense allowing over 6 YPC last week against Stanford.  But that's Stanford. Texas does not have that type of running game or offensive line. The Longhorns will be going up against a very veteran front seven for the Trojans that should cause UT some trouble. Also, UT has been lost without Michael Dickson helping flip the field as the punter. There's just not enough going on for the Longhorns on either side of the ball to pick them to cover this spread.
The Pick: USC +3.5
TCU vs. Ohio State
Give me some defense here. It's Gary Patterson against Ohio State DC Greg Schiano. That is where this game will be decided. I know it's a fast track at Jerry's World, but both teams have more talent on that side of the ball and I believe there will be some early game jitters where both sides feel each other out. Shawn Robinson is also in for his first true test as QB and is going up against a great Ohio State secondary. Plus, the TCU offensive line, which lost a lot of starters from last season will have to hold up against Nick Bosa and company. I lean towards Ohio State and the points, but picking against Gary Patterson by double digits in his backyard feels silly. So I feel better about the under.
The Pick: Under 59.5