Big 12 News
Murdered Iowa State Golfer to Be Honored Saturday During Saturday's Game vs. Akron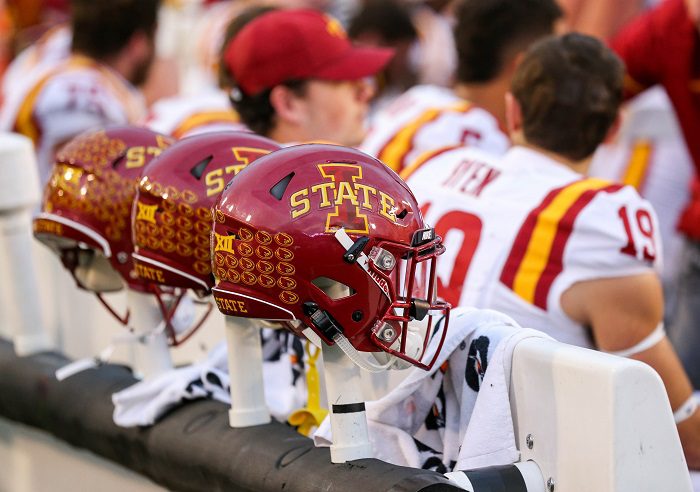 Cyclone Nation is mourning the loss of former women's golfer Celia Barquin Arozamena. She was found dead Monday morning at an Ames golf course.
After receiving a call to the Coldwater Golf Course in Ames on Monday morning, Ames Police located a body 'some distance away' from a golf bag that golfer had found with no one around it.
On Monday night, Ames Police announced that 22-year old Collin Daniel Richards had been charged with first-degree murder in the death of Barquin Arozamena.
"This is a tragic and senseless loss of a talented young woman and an acclaimed student athlete," Iowa State University president Dr. Wendy Wintersteen said in a statement. "We mourn with her family and friends in Spain, her teammates here and all who knew her. On behalf of the entire Cyclone family, I extend our deep condolences to Celia's family and her many friends and teammates at Iowa State. We are deeply saddened."
Arozamena was a native of Puente San Miguel and was the 2018 Big 12 champion and the Iowa State Female Athlete of the Year. She was 22 years old.
In a statement, Iowa State women's golf coach Christie Martens said,"We are all devastated. Celia was a beautiful person who was loved by all her teammates and friends. She loved Iowa State and was an outstanding representative for our school. We will never forget her competitive drive to be the best and her passion for life."
Barquin Arozamena will be honored during Iowa State's home football game against Akron on Saturday. The game kicks off at 11 a.m. from Jack Trice Stadium.
**Sign up here for our HCS weekly e-mails for a chance to win FREE Heartland College Sports and Big 12 team gear!!**