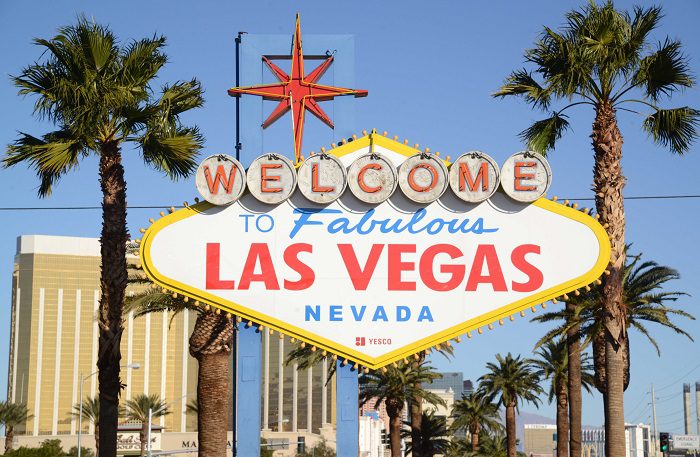 It's that time of year again as I begin rolling out my Big 12 football picks. We are brought to you by: BetNow.EU – use the promo code "heartland" for a 100% sign up bonus! That's where I will be placing my Big 12 bets this fall! So here we go… minus a few games, as many of the Big 12 vs. FCS opponents are not showing up on the board (like usual). In Week 3, the picks went 2-6, putting me at a disappointing 8-12 on the season. Here's to continued improvement in Week 4.
Iowa State vs. Akron
The Zips come to Ames a week after beating Northwestern in a come-from-behind upset win. But Iowa State is ticked off after two losses to open the season against Iowa and Oklahoma. Zeb Noland got very comfortable last week against OU, throwing for 360 yards and Hakeem Butler looks to be his go-to guy, who will be a tough match up for anyone, nevermind Akron. Don't forget last week, Northwestern was up 21-3 at halftime. Iowa State will take out a lot of their frustrations out on the Zips on Saturday, who likely spent most of the week celebrating their first Big Ten win. Also there is the added emotion of the murdered Iowa State women's golf player, who will be honored on Saturday.
The Pick: Iowa State -19 
Baylor vs. Kansas
Let's not get carried away here. No, don't do it. They're still Kansas, until proven otherwise. Baylor won one game last season and it was a 38-9 blow out of the Jayhawks in Lawrence. Now the Bears are home, improved over last season, and healthier. Kansas is improved as well, but this line is out of whack. It also moved from KU +9 to KU +7. Everyone is on the Jayhawks after last week. Relax, folks. I've got to see more. Pooka Williams is a nice player and the defense looks solid, but I'm not ready to pick them as a single-digit road underdog in a Big 12 opener just yet. Baylor is frustrated after a tough loss to Duke, the staff is catching a bit of heat, and knows it needs to wax KU to silence that. Also, KU's stud DT Daniel Wise is questionable for Saturday.
The Pick: Baylor -7.5
West Virginia vs. Kansas State
Listen, I love the Mountaineers. I think they'll be playing in the Big 12 Championship Game. But this is a huge spread to cover when they were off last week and have always played close games against Bill Snyder's Wildcats. I don't think K-State is all that good, but I know Snyder's team gets better as the season progresses, they've been only playing at home all month long until this game, The last four times these teams have played it's been decided by a total of 13 points. I think K-State's offensive line, which was expected to be really good, is getting into gear and K-State will try to use its run game to keep Will Grier off the field. WVU will win, but I think the Cats find a way to cover the three-score margin.
The Pick: Kansas State +17
Texas vs. TCU
Both teams are coming off emotionally-charged games at home (sort of, for TCU), so that's a wash. But Texas' win came over what looks to be a very overrated USC team this year that had no business being in the Top 25. Meantime, TCU found itself up at halftime over a legitimate National Championship contender. As for this game, TCU has beaten Texas in four-straight years with the closest margin of victory being 17 last year. Shawn Robinson showed me he's not afraid of the big moment last week against OSU, so going on the road against UT won't overwhelm him in any way. TCU has big play ability on offense that the Longhorns don't, which will be a factor in the way the two teams are able to match up. TCU's defensive speed was a problem for OSU last week and will be for Texas as well. The Longhorns are getting too much credit from Vegas after the USC game. TCU is 5-1 ATS in their last five against Texas and 7-3 ATS in their last 10 road games. Roll with the Frogs.
The Pick: TCU -3
Oklahoma vs. Army
This was the hardest game for me to pick this week. But my thinking is simple and as follows: take the over. Everyone is pounding the under which has taken it below 60. Army might be able to get things going early with its triple-option offense and catch OU off guard at times. But once OU has the ball, Army won't stand a chance in stopping Kyler Murray and company. Iowa State barely could, and that's the best defense in the Big 12 Conference. OU has seen the total go over in four of its past five home games, so I'll take OU big, but I won't touch the spread (33), and figure as they take their foot off the pedal late, maybe Army adds a garbage TD or two for a solid cover on the "over".
The Pick: Over 59.5 
Oklahoma State vs. Texas Tech
Oklahoma State has taken care of business in recent seasons against the Red Raiders and this game should be no different. Oklahoma State is home for a fourth-straight game, while Tech is coming off a tough stretch where they've faced Ole Miss and Houston. Now, Jim Knowles' defense, which gave Boise State a lot of trouble last week, gets to face a true freshman QB in Alan Bowman, who was started high school ball a year ago. Knowles will pressure the QB, who will be playing his first true road game and first Big 12 game. Double whammy. OSU is a fine-tuned machine right now and Taylor Cornelius looks more comfortable by the week. Oklahoma State is 4-1 ATS in its last five home games and 4-2 in its last six home games against TTU. Pokes cruise at home.
The Pick: Oklahoma State -14
**Sign up here for our HCS weekly e-mails for a chance to win FREE Heartland College Sports and Big 12 team gear!!**