Big 12 News
Former West Virginia RB Justin Crawford Arrested on Incest, Sodomy Charges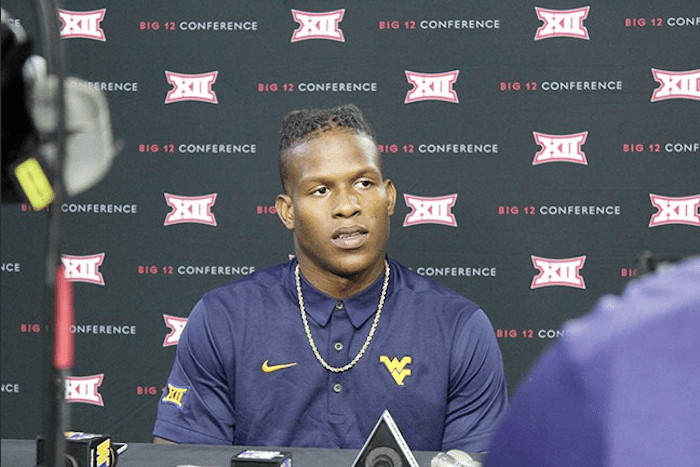 In a new report from TMZ, former West Virginia Mountaineers star running back Justin Crawford was arrested on charges of incest and sodomy. The full list of charges against Crawford also include enticing a child for indecent purpose. All three charges are felonies. Crawford was taken into custody and booked on Saturday.
Details about the allegations have not been released.
Crawford was the 2015 National Junior College Player of the Year before coming to Morgantown and becoming a star in the backfield for the Mountaineers. He finished his two years at WVU with 2,244 rushing yards and 12 touchdowns. In 2016, his 7.3 yards per carry were the best in the conference.
He was signed as an undrafted free agent by the Atlanta Falcons in May but was cut in September after struggling in the preseason. His best performance came in the finale when he racked up 26 rushing yards on seven carries while adding one reception for six yards. That was much better than his first three exhibition outings when he amassed just 18 rushing yards on 11 attempts.
Clearly, he is innocent until proven guilty, but regardless it's a bad look for Crawford and it's hard to see how his playing career will rebound from this. His story to success at WVU is a great one as he spent time working at Taco Bell during the night shift, while raising two sons with his wife.
**Sign up here for our HCS weekly e-mails for a chance to win FREE Heartland College Sports and Big 12 team gear!!**