Big 12 News
Big 12 Basketball Announces Yearly Challenge with Big East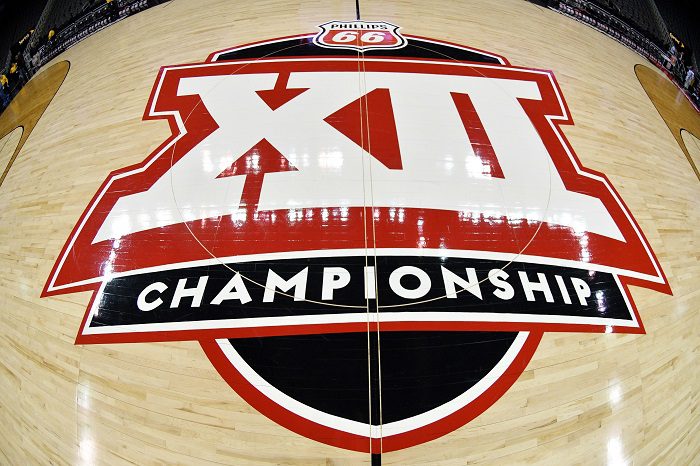 KANSAS CITY, Mo. — Big 12 Commissioner Bob Bowlsby had a couple of big announcements during his seven-minute (yes, seven-minute) press conference.
First, the Big 12 is entering into a four-year scheduling agreement with the Big East starting next season. The partnership is similar to the current Big 12-SEC partnership, which takes place in late January. Bowlsby said that the partnership with the Big East would likely take place either in late November or December.
Four games are already scheduled — Kansas State at Marquette on Dec. 1, 2019; Villanova at Kansas on Dec. 15, 2019; Creighton at Oklahoma on Dec. 18, 2019; and Providence at Texas on Dec. 21, 2019. All of these games are part of current scheduling agreements.
One tricky part of the arrangement will be television. Fox has the rights to the Big East while ESPN has the rights to the Big 12.
"Like the Big 12-SEC Challenge we sort of see this as an ongoing activity, but time will tell on that," Bowlsby said.
Second, the Big 12 Men's Tournament will remain at Kansas City's Sprint Center through 2024. The Tournament has been a fixture in Kansas City since the league formed, with the city having hosted the tournament 19 times, including every tournament since 2010.
"Interestingly enough for us we don't have much debate at this point about the site of our tournament," Bowlsby said. "I think our men's tournament has been the best in the country."
Plus, the women's tournament will move back to Kansas City as part of the men's agreement. The women's event will be at the Municipal Auditorium in Kansas City. The city last hosted the women's tournament in 2012 and the city is actually scheduled to host the women's event in 2020 as well.
Bowlsby did take questions away from the podium and spent more than 13 minutes talking about the FBI investigation into college basketball, specifically about its impact on Kansas and the Big 12. The audio is below.