Big 12 Previews
Big 12 Basketball Schedule Analysis: West Virginia Mountaineers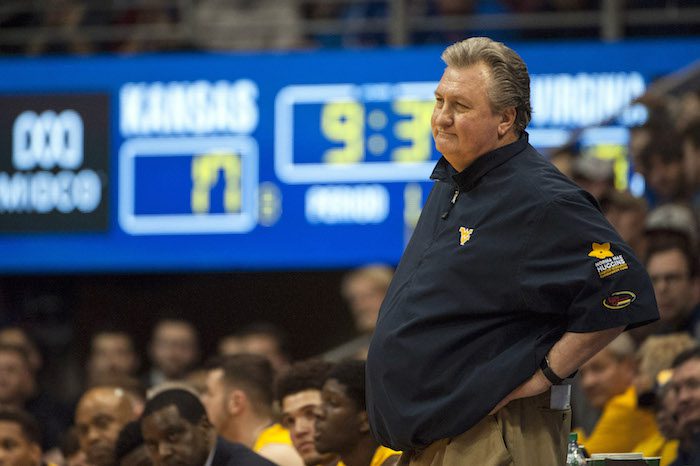 Leading up to Big 12 media days in Kansas City Heartland College Sports will analyze each of the Big 12 men's basketball schedules. Today it's the West Virginia Mountaineers.
Season opener: The Mountaineers open the season at home against Buffalo on Nov. 9. After that the Mountaineers don't play a home game for 15 days.   
Tournaments: West Virginia will get in three games at the Myrtle Beach Invitational, plays Florida in the Jimmy V Classic in New York and faces Rhode Island in the Basketball Hall of Fame Holiday Showcase in Uncasville, Conn.  
The Big Non-Con: The contest with Florida on Dec. 4 should be a good gauge for where the Mountaineers are after the first month of the season.  
Mid-Major Danger: Right off the bat it's Buffalo in the season opener. The Bulls won 27 games, had the best record in the MAC in 2017-18 and won a game in the NCAA Tournament. The Bulls could steal one, even if it is in Morgantown.      
Big 12 Opener: The Mountaineers host Texas Tech on Jan. 2. The Red Raiders reached the Elite 8 in last season's NCAA Tournament.     
The Big 12/SEC Game: The Mountaineers travel to Tennessee for their Big 12/SEC crossover game. The Vols reached the NCAA Tournament a season ago, but couldn't get out of the sub-regional in Dallas.   
The 'Big' Big 12 stretch: If I'm the Mountaineers I'm leery of this stretch in February, which starts with a road game in Lubbock against Texas Tech on Feb. 4. After that West Virginia hosts Texas, travels to Kansas, hosts Kansas State, travels to Baylor and hosts TCU to end the month. The back-and-forth travel won't be helpful.
2018-19 West Virginia Schedule
(Home games in Bold; *-Big 12 game)
Nov. 9 vs. Buffalo
Myrtle Beach Invitational (at Conway, S.C.)
Nov. 15 vs. Monmouth
Nov. 16 vs. Western Kentucky/Valparaiso
Nov. 18 vs. Wake Forest/Saint Joseph's/UCF/Cal State Fullerton
Nov. 24 vs. Valparaiso
Nov. 28 vs. Rider
Dec. 1 vs. Youngstown State
Jimmy V Classic (at New York, N.Y.)
Dec. 4 vs. Florida
Dec. 8 vs. Pitt
Basketball Hall of Fame Holiday Showcase (at Uncasville, Conn.)
Dec. 16 vs. Rhode Island
Dec. 22 vs. Jacksonville State
Dec. 30 vs. Lehigh
Jan. 2 vs. Texas Tech*
Jan. 5 at Texas*
Jan. 9 at Kansas State*
Jan. 12 vs. Oklahoma State*
Jan. 15 at TCU*
Jan. 19 vs. Kansas*
Jan. 21 vs. Baylor*
SEC/Big 12 Challenge
Jan. 26 at Tennessee
Jan. 30 at Iowa State*
Feb. 2 vs. Oklahoma*
Feb. 4 at Texas Tech*
Feb. 9 vs. Texas*
Feb. 16 at Kansas*
Feb. 18 vs. Kansas State*
Feb. 23 at Baylor*
Feb. 26 vs. TCU*
Mar. 2 at Oklahoma*
Mar. 6 vs. Iowa State*
Mar. 9 at Oklahoma State*
**Sign up here for our HCS weekly e-mails for a chance to win FREE Heartland College Sports and Big 12 team gear!!**