Baylor Bears
Big 12 Clears Baylor After Verifying Process of Sex Assault Safeguards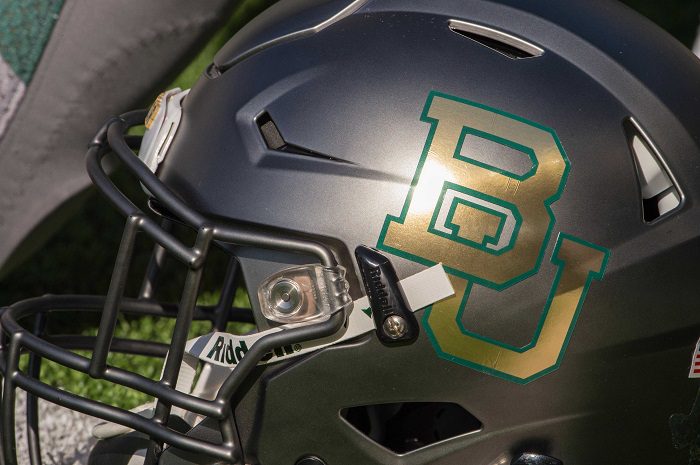 Baylor is inching its way back to full compliance in the Big 12. The conference has officially verified that Baylor has implemented all of its 105 Title IX recommendations from the Pepper Hamilton Report following the sexual assault scandal from 2016. As a result, the university will now be receiving full financial distributions going forward.
In a statement, Baylor President Linda A. Livingstone, said, "We are appreciative of the Big 12's recognition of the significant progress that has been made across the Baylor campus, as well as of our unwavering commitment to the safety and security of our students. This is the second external verification of our completion of the 105 recommendations, which have already helped the University prevent and respond to reports of sexual assault and interpersonal violence. We know that this is a very important issue, not only for Baylor University, but for each of the members of the Big 12 and other colleges and universities nationwide."
Big 12 Board of Directors chairman, and West Virginia President Gordon Gee added, "On behalf of the entire Board of Directors, I want to thank Baylor president Linda Livingstone, athletics director Mack Rhoades, and their staffs for their cooperation during this Verification Process. We are in full support of Baylor leadership and have confidence they are moving the university forward from this chapter."
Up to this point, Baylor has had over $14 million withheld, and $1.6 million will be reimbursed by Baylor to the Conference for legal costs, while the remaining $12 million will be invested in the next 48 months. It will begin getting dispersed to other Big 12 members and be used "in funding campus-wide and athletics prevention efforts focused on sexual and gender-based harassment and violence, intimate partner violence, and stalking, including, but not limited to, programming addressing healthy relationships, LGBTQ+ discrimination, and bystander awareness."
At the end of the 48 months, in 2022, near the end of the Big 12 TV contract, the board of directors will determine how much of the withheld funds, minus the $2 million fine, will be returned to Baylor.
Baylor still has to deal with allegations of "lack of institutional control" by the school and the University has until December to respond to the NCAA.
**Sign up here for our HCS weekly e-mails for a chance to win FREE Heartland College Sports and Big 12 team gear!!**