Big 12 News
On Heels of Meeting with Kansas, Les Miles Takes Buyout from LSU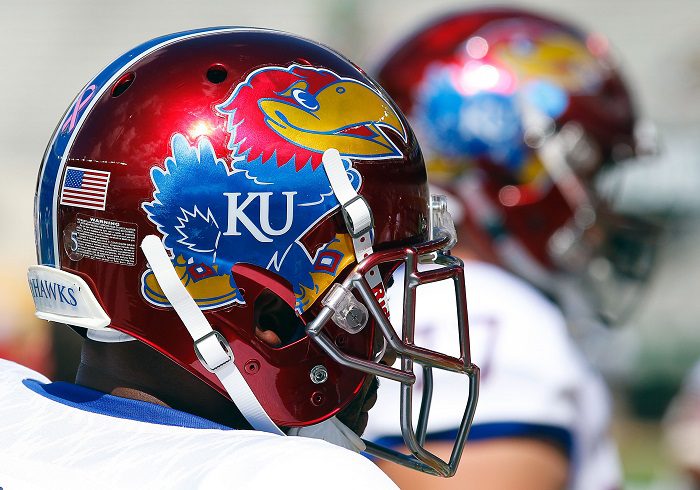 Les Miles may be one step closer to coaching in Lawrence. On Thursday, Les Miles took a $1.5 million buyout from his former employer, LSU, leaving $5 million on the table. Why? Because he wants another job and his ties to a former team might be hindering his chances.
It was also reported on Thursday by ESPN that Miles had met with Kansas athletic director Jeff Long last week to discuss the opening for the Jayhawks.

Miles had been receiving a monthly check of $133,000 from LSU (not too shabby), but this is a clear sign that he wants the Kansas job (or another one), and is willing to risk millions to do just that. For Miles to take the buyout so quickly should also be a sign that he may be on the verge of landing a new gig.
In a statement, LSU AD Joe Alleva said, "It's time for both parties to move forward. One of the challenges of the buyout that was in place was there just wasn't a lot of incentive to move on to other things. We were looking to provide that, and Coach Miles and his representatives also were ready."
David Beaty was fired last week in his fourth season on the job. Despite the fact that he had matched his win total from his first three seasons this season (3), Jeff Long decided to make a move.
Miles hasn't coach since LSU fired him during the 2016 season. But the 65-year-old has an impressive track record, going 141-55 in 15-plus seasons as a head coach at LSU and Oklahoma State.
The Jayhawks take on No. 6 Oklahoma on Saturday and close out the season with the Texas Longhorns next week.
**Sign up here for our HCS weekly e-mails for a chance to win FREE Heartland College Sports and Big 12 team gear!!**