Big 12 News
Quarterback Alan Bowman Confirms Commitment to Red Raiders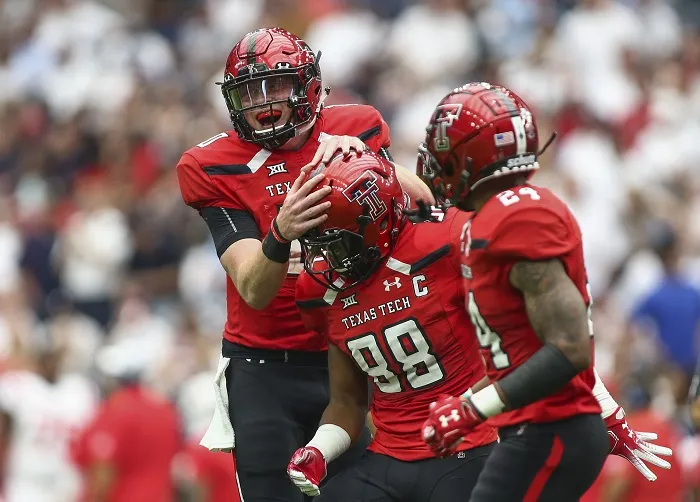 Texas Tech freshman quarterback Alan Bowman was clearly upset after the program fired head coach Kliff Kingsbury after last week's loss to Baylor. For the record, we also thought it was the wrong move. Last weekend, Bowman tweeted out his affinity for Kingsbury, however his Twitter account is currently deactivated, so we can't re-share those with you.
But Red Raiders fans can breath a sigh of relief, as Bowman confirmed he's in Lubbock for the long run, telling reporters on Saturday, "I'm here for Texas Tech. I love the university, love the team. I met with the coaches yesterday, really enjoyed 'em, so I'm excited for it."
That new coach of course is Matt Wells, who was hired after a successful stint at Utah State.
The other good news for Bowman is that the collapsed lung that he suffered should not present any long-term ramifications, saying, "They said like 10 weeks until it's completely healed. There's scar tissue on the lung and whenever the hole scars over, then it actually is stronger than your lung muscle is. So next season, perfectly fine. No problems."
Bowman finished this season with 2,683 passing yards, completing over 69% of his passes, with 17 touchdowns to just seven interceptions, but he did not play the final three games of the season against Texas, Kansas State and Baylor.
**Sign up here for our HCS weekly e-mails for a chance to win FREE Heartland College Sports and Big 12 team gear!!**