Big 12 News
Chris Klieman Hires Scottie Hazelton as Kansas State Defensive Coordinator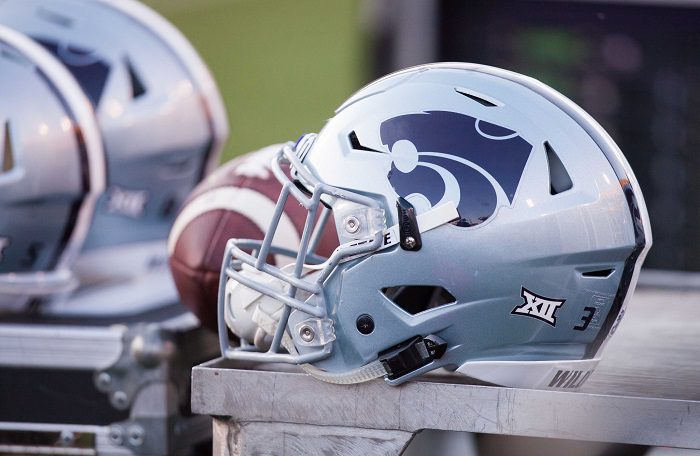 Chris Klieman has found himself his second defensive coordinator in six weeks on the job at Kansas State, hiring Scottie Hazelton, who will also serve as the Wildcats' linebackers coach.
Hazelton and Klieman spent one season together in 2011 on the North Dakota State staff. Klieman spoke highly of his newest hire in a statement, saying, "I have known Scottie for a long time and couldn't be more excited for him to be a part of our staff. He is one of the top defensive coordinators in the college game right now and has quickly asserted himself as a rising name in our profession. His experience at all levels of the game, including at Power Five schools and the NFL, and also his familiarity with our schemes makes him a great fit for our program."
Hazelton actually replaces Ted Monachino, who was initially hired as Klieman's first defensive coordinator, but he suddenly left for a job in the NFL.
Hazelton spent the past two seasons as the defensive coordinator at Wyoming. K-State will be his third FBS job, as he was a coordinator at Nevada in 2013 and prior to that he was a linebackers coach at USC. Hazelton also has some NFL experience, spending the 2014-16 seasons as an assistant linebackers coach for the Jacksonville Jaguars.
He takes over a defense that ranked 5th in the Big 12 Conference in total defense, 4th in rushing defense and 2nd in pass defense efficiency. But the Wildcats will look to improve on getting pressure on the quarterback, as they ranked last in the Big 12 in sacks, with just 18 in 12 games.
**Sign up here for our HCS weekly e-mails for a chance to win FREE Heartland College Sports and Big 12 team gear!!**