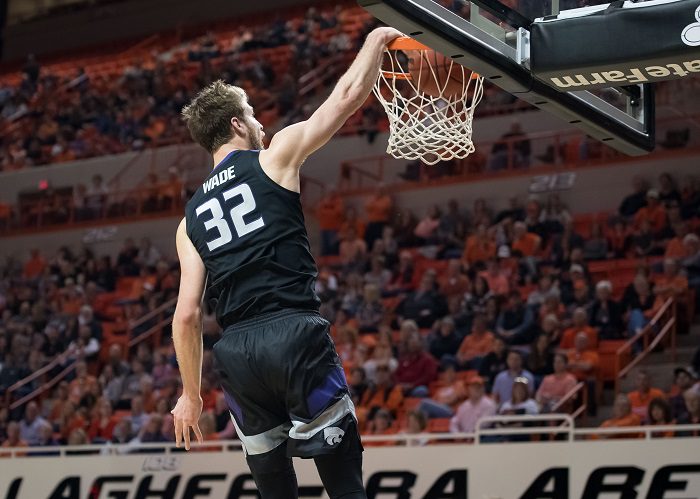 Each week Heartland College Sports will rank the men's basketball team's in the Big 12 Conference, based on play from Jan. 28-Feb. 2.  
1. Kansas State (16-5) (Last Week: 1)
Kansas State only played one game this past week, but it was a dominant effort over Oklahoma State. This week will determine whether the Wildcats remain atop the power rankings or not, as they host Kansas on Tuesday and then travel to Baylor on Saturday. Assuming K-State and Baylor win early in the week, the match up in Waco will be for Big 12 supremacy.
2. Baylor (15-6) (Last Week: 6)
It's time to give the Bears their due. They should have been higher last week and that's on me. They've won six straight and soared to a share of the Big 12 lead with Kansas State. I'm pumped for the opportunity to see these two teams tangle on Saturday, whether I get to be there in person or not (but I plan to be there in person). Scott Drew has done a flat-out amazing job this season. But the depth Drew is cultivating is the under-the-radar story here.
3. Iowa State (17-5) (Last Week: 3)
The Cyclones won two straight at home. Lindell Wigginton is really starting to round into form. The consistency of Nick Weiler-Babb is wonderful to watch. And I think over the next few weeks we could see Cameron Lard explode, too. You know that saying on the side-view mirrors of your care? Objects may be closer than they appear? That feels like the Cyclones right now.  
4. Kansas (17-5) (Last Week: 2)
I have to slide the Jayhawks a couple of spots this week due to their inability, at the moment, to win on the road (and that includes at Baylor a few weeks ago). It's the glaring weakness of this team. The Silvio De Sousa ruling means the Jayhawks know that no frontcourt depth is coming. And remember — they split with Iowa State.
5. Texas Tech (17-5) (Last Week: 4)
The Red Raiders are the dividing line between the haves and the have-nots in this league this week. Beating TCU stopped the bleeding, but falling to Kansas by 16 really hurt. The steady play of Tariq Owens this past week needs to continue to keep the Red Raiders in this race.
6. Texas (12-10) (Last Week: 8)
Texas was the only one of the three teams at Nos. 6, 7 and 8 to win a game this past week, so they slide up to No. 6. But the way they beat Kansas — at home — really helped make the decision too. But they'll keep moving up and down these rankings the next month if they can't find some consistency. It might also back them into an NIT berth, too.
7. Oklahoma (15-7) (Last Week: 5)
Baylor blew out the Sooners on a Monday and then West Virginia outlasted the Sooners on a Saturday. Oklahoma isn't shooting well at the moment. Two ranked team await this week. OU may not be done dropping.
8. TCU (15-6) (Last Week: 7)
TCU lost both games last week. But it was how they lost them that was key to them dropping into this spot. Both were blowout losses on the road and have the Horned Frogs reeling. Hopefully this is the lowest they'll go.
9. West Virginia (10-12) (Last Week: 10)
We'll slide the Mountaineers up a spot this week for beating Oklahoma and getting a great Bob Huggins moment in Iowa State. Let's hope he doesn't have to do that every week.
10. Oklahoma State (9-12) (Last Week: 9)
And we'll slide the Cowboys down a spot this week after losing to Kansas State, their only game of the week.
**Sign up here for our HCS weekly e-mails for a chance to win FREE Heartland College Sports and Big 12 team gear!!**