Big 12 News
Top 25 Returning Big 12 Baseball Players, No. 24: Tyler Doanes, West Virginia, Utility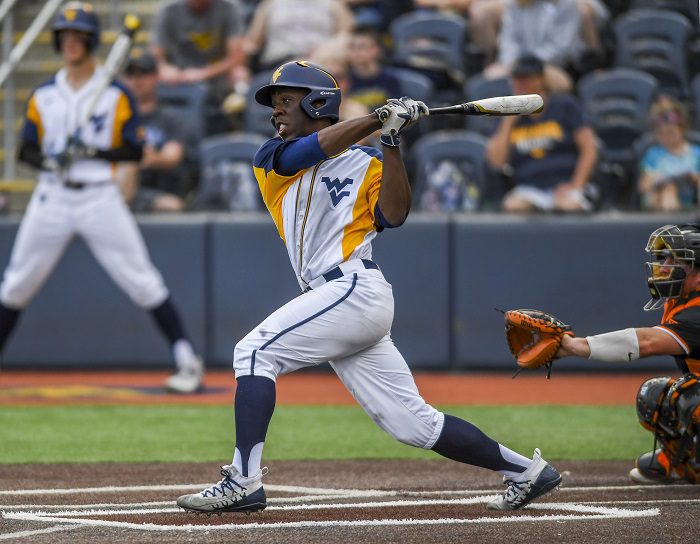 Looking at the West Virginia roster, there is an "IF" to describe Tyler Doanes as an infielder.
I find the "IF" to be more of a question because he's not just an infielder. If Tyler Doanes played multiple games at outfielder and designated hitter, doesn't that make him an all-around player?
As a freshman, Doanes started 29 games. Sure, 23 of those games came at third base, but he's also started as an outfielder and a designated hitter. Doanes has proven he can do everything except pitch. The way West Virginia's staff worked last season, I'm amazed they didn't give him a shot.

The Fayetteville, Georgia product earned Big 12 All-Freshman team honors after hitting .357 in 21 appearances including 16 starts against conference competition. During those 21 appearances, he mustered up five extra base hits including two doubles, two triples and a home run. Despite not being a regular starter, the 5-foot-10, 175 pounder finished fourth on his team for runs batted in with 12 during conference play.
Perhaps the reason he is so low on our list is because he didn't play the full 24 games. Being a true freshman, it's never easy to crack the starting lineup. However, Doanes has proven he can hit and hit for power. He also has speed. The biggest reason why he was probably held out of the starting lineup, and preventing him from being a five-tool player, was his 10 errors. Being a freshman at the hot corner is one of the toughest transitions in sports. The speed of line drives and ground balls is incomparable from high school to major college baseball. If Doanes remains at the hot corner, the errors will likely decrease significantly. With improved defense, Doanes will quickly rise from the Big 12 All-Freshman team to the All-Big 12 roster.
**Sign up here for our HCS weekly e-mails for a chance to win FREE Heartland College Sports and Big 12 team gear!!**