Big 12 News
Top 25 Returning Big 12 Baseball Players, No. 20: Will Brennan, Kansas State OF/LHP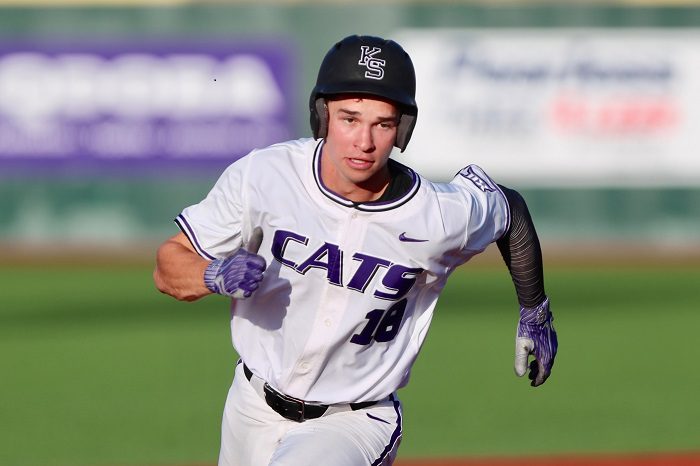 Call this man "Mr. Everything" because that's exactly who he is to Kansas State baseball right now. He's the only Kansas State Wildcat on this list, and he does everything from hitting to pitching. I wouldn't be surprised if he was the custodian, the electrician and the pilot for Kansas State flights too.
For Kansas State fans, there hasn't been a whole lot to cheer for since the Wildcats appeared in the 2013 Super Regionals. Since then, the Wildcats have been a nosedive to the bottom of the conference. Head Coach Brad Hill was relieved of his duties after becoming the most successful coach in Kansas State history, leading the Wildcats to their only Super Regionals appearance.
Brennan was the only Wildcats to finish the overall season with a batting average above .300. While his Big 12 average was only .289, he still finished second among regulars in that category. Drew Mount, the only Wildcat regular to hit over .300 in conference play, is now in the Cincinnati Reds organization.
It just so happens Brennan has the best ERA against conference competition too. He managed to keep his ERA below the 4.00 mark and had the best WHIP at 1.24. This came in five appearances, including four starts. Not only that, but he recorded four times the amount of strikeouts as he surrendered walks. That ratio is 20:5.
Brennan is draft eligible this season, and I would be every bit surprised if he sticks around for his senior year. This man will be drafted. For this downtrodden program, Brennan is an angel sent from the Heavens.
For the rest of our Top 25:
No. 25: Baylor 1B/C Shea Langeliers
No. 24: WVU Utility Tyler Doanes
No. 23: WVU IF Marques Inman
No. 22: Oklahoma State OF Trevor Boone
No. 21: Baylor OF Richard Cunningham
**Sign up here for our HCS weekly e-mails for a chance to win FREE Heartland College Sports and Big 12 team gear!!**