Big 12 News
Oklahoma WR Marquise Brown to Miss NFL Combine Following Foot Surgery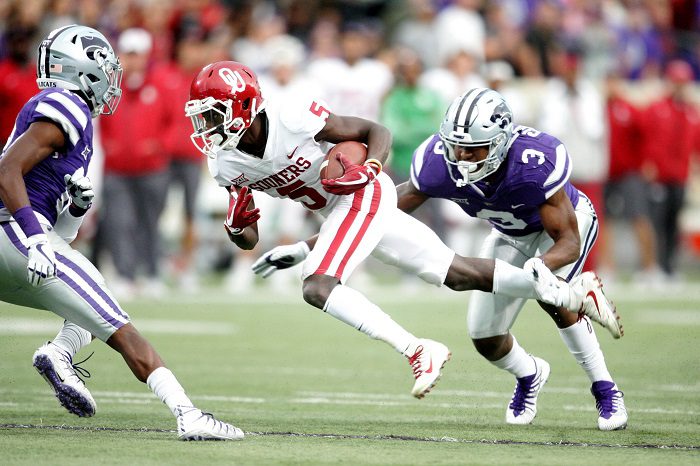 Marquise Brown will have to wait to show off his blazing speed at the next level. Brown's agents sent a letter to all 32 NFL teams saying that he underwent surgery for a Lisfranc injury last month and it means he won't participate in the combine and his pro day.
The former Sooners wide receiver, who is a projected top-15 pick in this year's NFL Draft, is expected to be ready for summer training camp.
The injury was suffered by Brown during the Big 12 Championship Game on December 1st. He came out of the game and while it was believed he would be recovered by the College Football Playoff against Alabama, he barely played and received zero targets in the semifinal.
Brown's draft stock is not expected to be hindered by the surgery and missing the combine, but many experts thought Brown might run his 40-yard dash in the 4.2's.
Brown is the cousin of former Steelers star wide receiver Antonio Brown. He just capped off his 2018 campaign in Norman with 75 catches for over 1,300 receiving yards and 10 touchdowns. Brown's 94.1 receiving yards per game ranked his 4th in the Big 12 Conference behind Antoine Wesley, Tylan Wallace and Hakeem Butler.
According to reports, it's possible Brown is could be recovered and ready for a team's rookie minicamp after the draft. The 2019 NFL Draft begins on April 25th.
**Sign up here for our HCS weekly e-mails for a chance to win FREE Heartland College Sports and Big 12 team gear!!**