Big 12 News
Joel Klatt on Sooners: 'It's the Best Offense in College Football'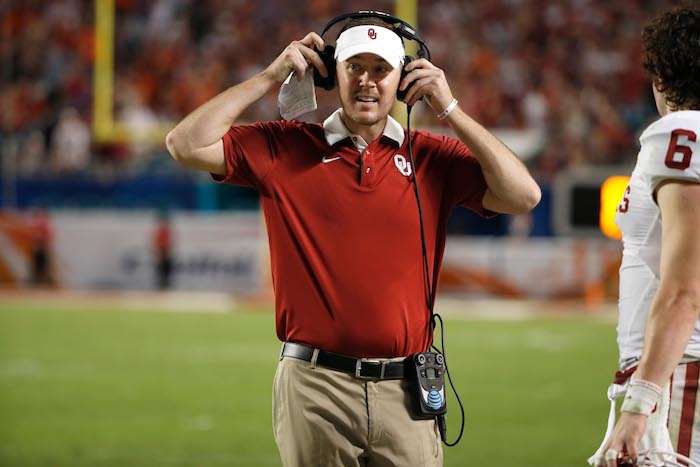 "If I was a high school recruit coming out of anywhere in the country and I got a letter with OU at the top signed by Lincoln Riley it would go to the top of my drawer. You would have to check it out if you are a QB, WR, RB or OL. This is where you want to play. It's the best offense in college football. What Lincoln is doing is second to none." 
That is the quote from Fox Sports' Joel Klatt this week that went viral around Sooner Nation. And it should. Even coaches within the program were citing it on social media to use as their latest recruiting pitch to top offensive recruits across the country.
#OUDNA there is only one… pic.twitter.com/Pg43HSHZAU

— Bill Bedenbaugh (@OU_CoachB) March 15, 2019
And why not? What Lincoln Riley is doing is unprecedented. He now has back-to-back Heisman Trophy winners in Baker Mayfield and Kyler Murray, something that hasn't been done since USC in 2004 and 2005 with Matt Leinart and Reggie Bush, although Bush's has been vacated and was a running back. Also, he's possibly looking at having the No. 1 pick in the NFL Draft next month for a second-straight year.
Klatt is spot on, if you're a top recruit on the offensive side of the ball and you want to play in the NFL, how do you not beg for an offer letter from Riley and the Sooners?
This is no longer about flimsy Big 12 defenses that might make certain Big 12 offenses look better than they actually are. Riley's offenses have whipped up on teams out of the SEC, Big Ten and Pac-12 over the past couple of seasons, and some blue bloods at that in Ohio State and Georgia, just to name a couple.
OU had one of the top 10 recruiting classes in America in 2019 and that included Spencer Rattler, the No. 1 pro-style QB prospect in the country. He's likely to sit and learn this season behind Jalen Hurts, but he could be ready to take the reins in 2020.
As the praise continues to roll in from all corners of the country for the offense, this puts even more pressure on Riley and Alex Grinch to fix a defense that was the difference between OU, at least reaching, if not winning, a National Championship the past two seasons, and not.
It all starts to take shape during spring football practice which is underway for the Sooners. You can check out our HCS OU spring football preview here.
**Sign up here for our HCS weekly e-mails for a chance to win FREE Heartland College Sports and Big 12 team gear!!**