Big 12 News
Report: Will Grier 'Puts on a Show' For NFL Teams During Pro Day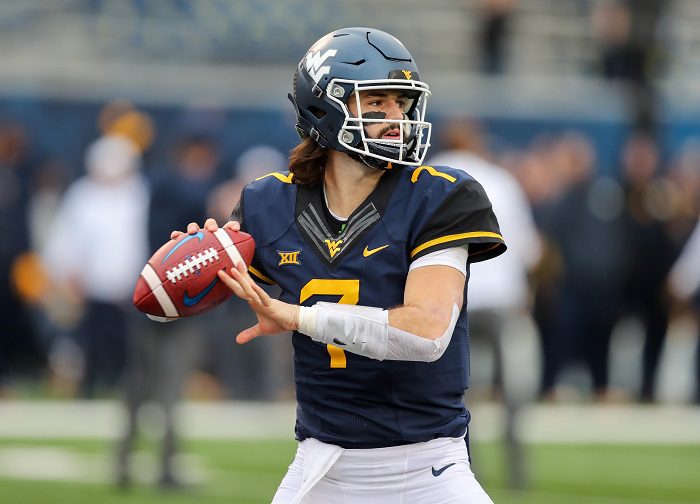 Before the season, many "experts" thought Will Grier would be the top Big 12 quarterback taken off the board during the 2019 NFL Draft. But as the season progressed and the offseason continued into the NFL Combine, Oklahoma QB Kyler Murray started flying up draft boards, especially with Kliff Kingsbury now the head coach of the Arizona Cardinals, who hold the No. 1 pick in the draft.
But let's not forget about Grier, who is coming off a great two-year run with the Mountaineers in which he threw a combined 77 touchdowns and 20 interceptions, with more than 7,000 yards and a completion percentage over 65.
Well Grier had his Pro Day this week, and per ESPN NFL insider Adam Schefter, things are looking up for the quarterback.
One NFL scout in Morgantown, W.V., just texted that QB Will Grier "put on a show" for NFL Teams in attendance and predicted he's "a riser." The WVU QB is expected to meet with at least 10 teams before the draft, including the Giants, Redskins, Chargers, Pats and Saints.

— Adam Schefter (@AdamSchefter) March 21, 2019
All of those teams are likley looking to groom Grier for a year or two under a veteran like Eli Manning, Tom Brady, Drew Brees or Phillip Rivers.
But reviews have still been mixed on Grier's potential. Lance Zierlein's draft profile on Grier at NFL.com said that West Virginia product is destined to be a back up quarterback long-term, while adding, "His lack of plus arm talent and release quickness might not match his gunslinger mentality against an NFL secondary."
**Sign up here for our HCS weekly e-mails for a chance to win FREE Heartland College Sports and Big 12 team gear!!**