Big 12 News
ESPN Adds Three Big 12 Championship Games, Plus Additional Sports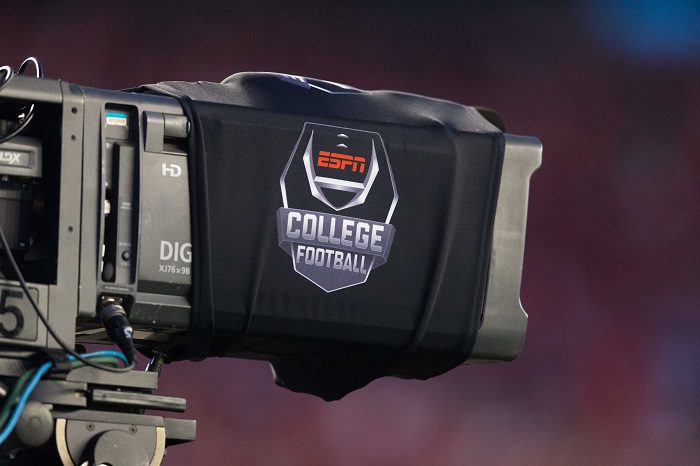 The Big 12 Conference announced it is enhancing its relationship with ESPN. The most notable addition is that ABC or ESPN will now exclusively televise the Big 12 Football Championship every year through 2024 – adding three additional championship games in 2019, 2021 and 2023.
Also, this is a chance for ESPN to boost its ESPN+ platform. Per the agreement, hundreds of Big 12 events, including exclusive football and basketball games, as well as multiple other sports, conference championships and original content, will air on ESPN+, the direct-to-consumer subscription sports streaming service. Many of these additional events will be with the start of the 2019-20 athletic season.
In a statement, Big 12 commissioner Bob Bowlsby said in a statement, "Our institutions are thrilled with the exposure all 10 athletics programs will receive through this Big 12-branded offering. I appreciate the efforts of ESPN's Burke Magnus, Nick Dawson and Pete Derzis in bringing this to fruition. Building on our relationship with ESPN and Disney DTCI allows our programs access to cutting-edge technology through the ESPN+ platform, and the ability for multiple live contests to be distributed simultaneously. Our goal was to be forward thinking in the use of technology to create a conference-branded platform and believe this partnership ideally positions the Big 12 now and into the foreseeable future."
Per the agreement, here are some of the events that will be exclusive to ESPN+ as soon as this fall:
An exclusive regular-season football game each season from each participating school, as well as any spring football games.
All regular season and exhibition men's basketball games not distributed on ESPN's linear networks (expected to be upwards of 75 games per year).
Women's basketball and other conference sports such as volleyball, soccer, wrestling, softball, baseball and more.
Select Big 12 Conference championship events and original content.
Seven of the ten Big 12 schools will begin the agreement this year, including Baylor, Kansas, Kansas State and Oklahoma State, while TCU, West Virginia and Texas Tech begin in 2020-21. Texas will not be a part of the ESPN+ delivery due to its contract with The Longhorn Network and either will Oklahoma since it has a lucrative tier-three rights agreement.
**Sign up here for our HCS weekly e-mails for a chance to win FREE Heartland College Sports and Big 12 team gear!!**