Big 12 News
Kansas State LB Justin Hughes Tears ACL, Will Miss 2019 Season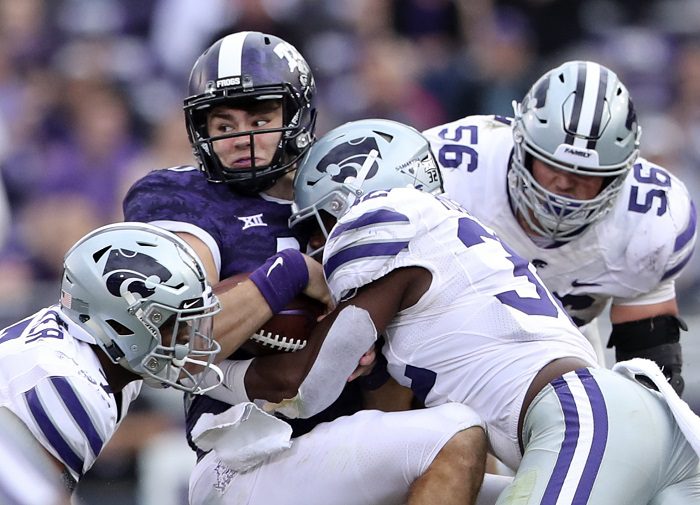 In what as a generally upbeat Saturday afternoon practice and scrimmage at Bill Snyder Family Stadium with new head coach Chris Klieman at the helm, there was some bad news. Linebacker Justin Hughes is going to miss the entire 2019 season with a torn ACL suffered during a recent practice.
Klieman confirmed the rumors after the game on Saturday, saying, "He tore his ACL last week. Sick for the kid, love him. He knows how I feel about him. In my opinion, in a short time around him, (he's the) heart and soul of our football team. Kids love him, coaches love him."
Hughes played in 11 games last season, including starting the final seven. He finished third on the team in tackles with 56, had seven tackles for loss and two forced fumbles.
Hughes is a rising fifth-year senior, but Klieman said he expects the linebacker to receive a medical hardship redshirt for a sixth season in 2020.
"He's going to do that because he loves the game of football," Klieman said. "So the challenge for Justin is to be a great leader — be that captain like he is — from the sideline next year. He'll be challenged by it, but I think he'll grow from it. I know he'll be back stronger and better than ever, but he'll miss next year."
**Sign up here for our HCS weekly e-mails for a chance to win FREE Heartland College Sports and Big 12 team gear!!**