Big 12 News
The Big Ten is Complaining, Again, About the College Football Playoff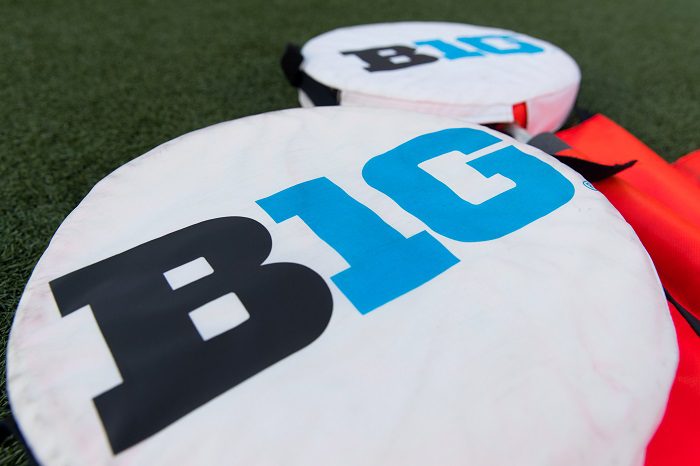 Another day and another complaint from someone in the Big Ten Conference about the College Football Playoff format. This time, he's Wisconsin athletic director Barry Alvarez.
Alvarez said in an interview with The Athletic, "I was on the initial committee and I thought four teams in the playoff was good. It was great. It was much better than the two-team playoff decided by computers. Because I wanted to know who's programming those computers and what are they putting in? I was never satisfied with that. I thought four really helped college football. I thought that would be it. But when our league is left out of the playoff for three years in a row, I'm not happy with that. I don't think that we have followed the criteria set by the commissioners in naming those four teams. There's a way you can go to eight teams very easily, starting a week early with a bye with the top four seeds. You can go to eight teams easily. There are eight teams that really could have a chance to win. So I think that it will expand. I just don't know when."
So basically, Barry, you liked it when you were on the committee and now you don't.
Well here's the thing, the inaugural College Football Playoff was the only time the Big Ten did anything. That was 2014 when Ohio State made the Playoff and won the National Championship. However, and I'll maintain this until the end of time, Ohio State should not have made the playoff that year, as the Buckeyes passed over TCU and Baylor, simply because they were TCU and Baylor. Flip the TCU and Baylor uniforms with Oklahoma and Texas and either one of those latter two programs would have made it.
Alvarez added that there is an opening for the CFP to make changes "about a year from now". Also note, Big Ten commish Jim Delany is in favor of expansion beyond four teams.
The Big Ten has missed the College Football Playoff each of the past two seasons and the two seasons prior got blown out in the semifinals by a combined score of 79-0 (Michigan State, Ohio State).
**We now have FREE Big 12 Forums here at Heartland College Sports. Go sign up here and join our conversation! **