Big 12 News
NCAA Approves New College Football Overtime Rules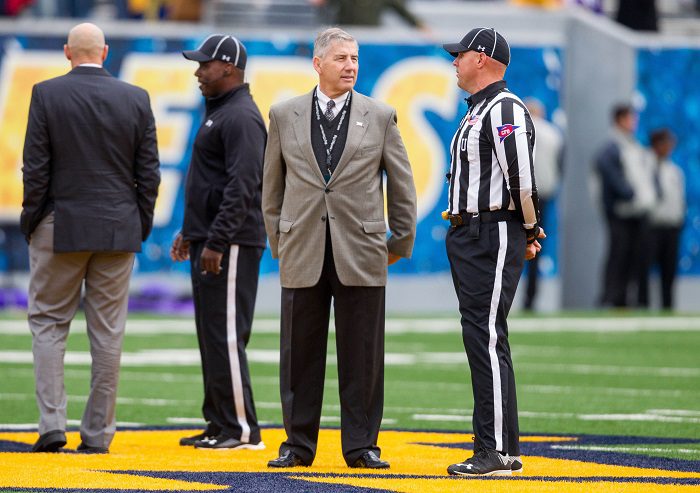 College football overtime will look a bit different starting this fall.
The NCAA Playing Rules Oversight Panel approved a change to college football's overtime rules. Starting in 2019, if a game advances to a fifth overtime, the teams will run alternating two-point plays to determine the winner. In prior seasons, the rules would continue as is, which consisted of each team regaining possession from the 25-yard line.
The two-point conversion is already a big factor in college football overtime. The NCAA requires teams to attempt a two-point conversion (instead of an extra point) starting in the third overtime.
The obvious reason for this rule change was passed in an effort to "limit the number of plays from scrimmage and bring the game to a conclusion", according to the NCAA. As part of the change, the NCAA is adding two-minute rest periods after the second and fourth overtimes.
This issue came to the forefront after LSU and Texas A&M played a ridiculous seven overtime game last season resulting in a 74-72 Aggies win.
Also, on the controversial targeting issue, penalties for targeting will either be confirmed or overturned. The NCAA said there won't be any more plays where a call on the field "stands" such as when a replay review is determined to be inconclusive.
**We now have FREE Big 12 Forums here at Heartland College Sports. Go sign up here and join our conversation! **