Big 12 News
OU Board of Regents Approve Alcohol Sales at Oklahoma Sports Events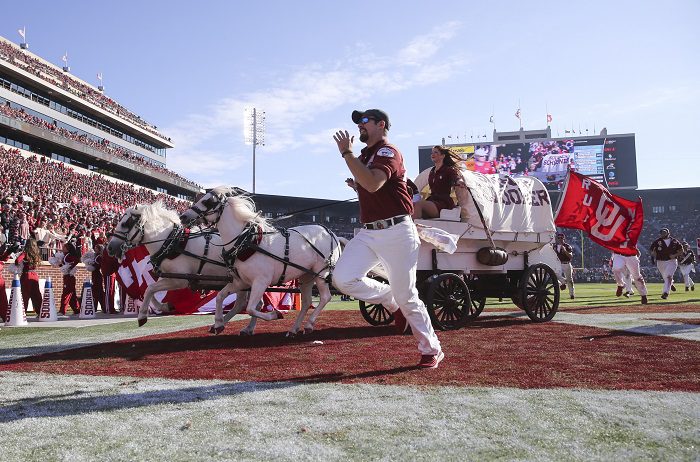 Oklahoma is ready to cash in on the booze, as the OU board of regents approved to permanently allow alcohol sales at athletics events starting in 2019.
Over the past several months, OU held a pilot program by selling alcohol at sporting events including basketball, softball and baseball games, as well as last month's spring football game. The school reported that no specific incidents had been reported related to the sale of alcohol as part of the pilot program.
Oklahoma joins the two other flagship universities in the state, Tulsa and Oklahoma State, who both recently began alcohol sales during home football games in the past three years. As for the Big 12, the list of universities selling alcohol continues to grow, as OU joins Oklahoma State, Texas and West Virginia as home stadiums where fans can buy beer during the games.
In the never-ending arms race in big-time college sports, the revenues from alcohol sales will used for facilities, capital projects and programs that, according to OU, will be for the benefit of the fans and their experience.
Alcohol will be sold from kiosks away from the other concession operations. To encourage responsible drinking, OU will also provide designated drivers with a free soft drink.
**We now have FREE Big 12 Forums here at Heartland College Sports. Go sign up here and join our conversation! **