Big 12 News
Missouri Quarterback Shawn Robinson Alleges Mistreatment by TCU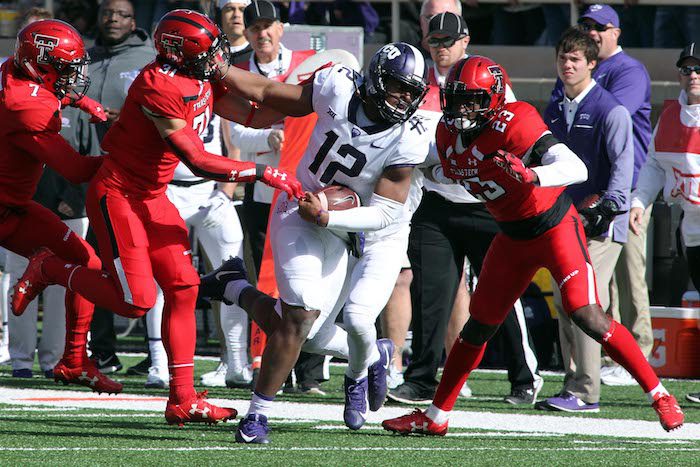 TCU has found itself in a tussle with a former player. According to the Kansas City Star, Missouri Tigers quarterback Shawn Robinson has filed a waiver for immediate eligibility with the team, alleging he was mistreated during his time with the Horned Frogs.
The allegations tie back to Robinson's shoulder injury suffered against Iowa State in late September. Despite the injury he started TCU's next two games against Texas Tech and Oklahoma, but he struggled with the injury in both games and was replaced by Michael Collins against the Sooners.
But TCU insists it was Robinson who wanted to play through the injury, which is something he did regularly during his high school career, and he was not pressured to play through it by the coaching staff.
According to the report, TCU will not contest the decision if Robinson is granted immediate eligibility, but the program will continue to defend itself against the allegations of mistreatment.
This is the second time in as many years that TCU has to defend itself from these type of allegations. Former wide receiver Kolby Listenbee filed a lawsuit in February of 2018 against TCU, Gary Patterson and the Big 12 for $1 million in damages for a "pattern of abuse and harassment". That case settled earlier this month.
If Robinson's waiver is approved he'll serve as an insurance policy for Clemson transfer Kelly Bryant and he could play in up to four games this season while still maintaining a redshirt.

**We now have FREE Big 12 Forums here at Heartland College Sports. Go sign up here and join our conversation! **