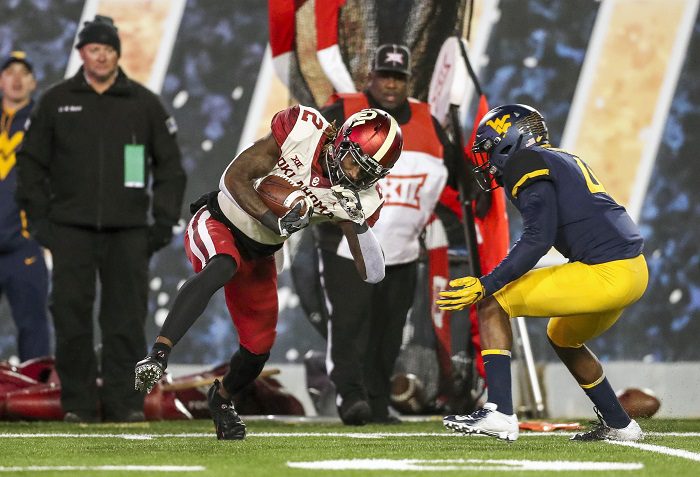 Here is part two of this week's Big 12 football mailbag. Before I begin, I want to say that I hope everyone stayed safe from the storms sweeping across the heartland. Also, this mailbag is sponsored by Jim Beam. Ok, it's not sponsored by Jim Beam but if you know anyone who is interested in sponsoring this shit show, I mean mailbag, please feel free to give me a holler. Enjoy!
@richmcneal85 asks: Can Alan Bowman (TTU QB) build off his great freshman season under the new staff or was Kliff Kingsbury really "The quarterback whisperer?"
Duke: One of my favorite lines in the movie Radio (The one with Cuba Gooding Jr.) is when they ask him if he wants pie or cobbler for dessert. His reply? "Boff". That's exactly my answer because yes Kliff was a genius when it came to evaluating quarterbacks and developing them once they arrive on campus. His track record speaks for itself there. As far as Alan Bowman goes, I think he really has nowhere to go but up because his season was cut so short due to the many injuries, he suffered last season. I have Alan Bowman ranked as the fifth best quarterback in the conference entering this season but if he stays healthy for an entire season, there is no doubt that he will climb up that list. His potential is unreal and IF he is healthy, he will be a force to be reckoned with throughout the Big 12 no matter how good the defense across from him is.
@CprDog4ISU asks: For each team, who do you think will be the impact true freshman or transfer?
Duke: I did an early enrollee to watch for each team before spring ball and you can find it here. Now I will probably follow up with an article with "Rookies to watch" this summer but this list may stand as is.
@KBehr68 asks: Looking at the amount of proven talent Texas lost on defense from last year, what are your expectations from that side of the ball in Austin?
Duke: Texas has talent folks. And Tom Herman and Todd Orlando (DC) know how to use that talent unlike some previous coach or coaches (Late Mack Brown era). Their secondary is stock full of talent from BJ Foster, Caden Sterns and a bunch of young talented corners who have waited their turn (Jalen Green, Anthony Cook, etc.). Linebacker is a bit thin for them, but I really like Joseph Ossai to be a stud edge rusher on that defense and he will probably lead Texas in sacks this upcoming season. My concern is the defensive line. It is full of talent like the secondary group, but it is much more unproven than some of those guys in the secondary I mentioned earlier. However, I expect this to be a top 50 defense this season or right around it. To me, Texas has a top three defense in the Big 12 along with Iowa State and TCU who I would both have ahead of Texas right now. Also, it's not like Texas was that great on defense last season numbers wise.
@SethLDow asks: Who will be the first offensive and defensive players from the Big 12 taken in the 2020 NFL Draft?
Duke: Another solid question here that makes my brain hurt. Maybe it's the acholic beverage but I honestly think that booze helps me think clearly sometimes. Maybe it is a case by case thing but here would be my guesses because they are indeed guesses. I am glad I don't run an NFL franchise because I would run it into the ground like whoever is running the Miami Dolphins right now.
Offense: Oklahoma WR CeeDee Lamb
Defense: Oklahoma LB Kenneth Murray? Defense in this conference is always a crapshoot when it comes to the NFL draft. I have no idea here.
**We now have FREE Big 12 Forums here at Heartland College Sports. Go sign up here and join our conversation! **