Big 12 News
Big 12 Programs to Host Record-Setting Three NCAA Baseball Regionals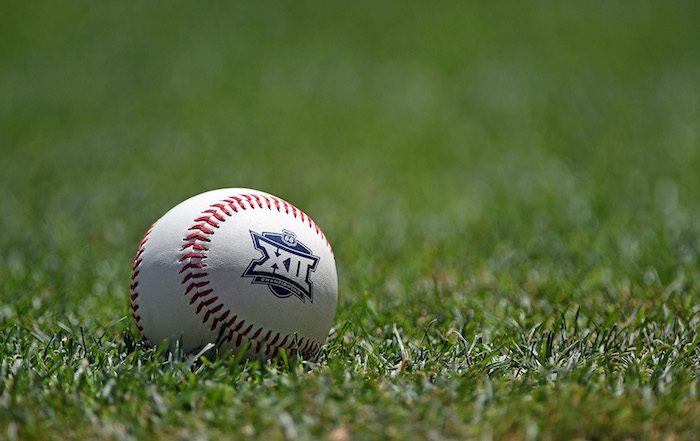 History was made when three Big 12 schools were announced as regional hosts for the Road To Omaha Sunday.
For the first time since 1955 and the modern era of college baseball, West Virginia will host an NCAA Regional. Additionally, Texas Tech now has the longest active streak of hosting regionals as this marks their fourth consecutive and seventh overall. Oklahoma State is also going to host a regional in the final year they play at Allie P. Reynolds Stadium.
The Cowboys will likely say farewell to their home ballpark after the regionals, which has been the home of the pokes since 1981. This, of course, unless they host a Super Regional. They're likely on the bubble of being a top-8 seed, and if they are, it's thanks to their Big 12 Tournament Championship this weekend. This marks the first time since 2015 Oklahoma State has hosted a regional, and the 13th time at Allie P. Reynolds Stadium.
Texas Tech's new active streak is a testament to Tim Tadlock. This streak alone holds more regional hosting bids than all of his predecessors combined. That includes the legendary Larry Hays, who at one point, was the all-time winningest coach in college baseball. Florida State held the previous streak, having hosted eight in a row. In 2010, Florida State had the quirky situation of being placed as the No.1 seed in the Norwich Regional, which was hosted by Connecticut. The Seminoles will likely make the field this season, but were no where near becoming a host. The Seminoles are No.50 in Warren Nolan's RPI rankings. Despite being 36-21, they had a non-conference strength of schedule that ranked No.186 out of 299 teams.
Finally, West Virginia makes it over the hump. Skipper Randy Mazey has probably been the best hire in West Virginia athletics history. The Mountaineers were atrocious at baseball before his arrival. He's taken this program and soared. Now, there are rumblings about the Mountaineers having a first-round draft pick in Alek Menoah. Being named a regional host is a testament to the program's turnaround. As mentioned previously, this is the first time since 1955 West Virginia has hosted postseason baseball. The 1955 season was well before the Super Regionals were implemented, which came in 1999. The Regional format really came through in 1975. During the 1955 season, what is now considered a regional was a numbered district. Each district had its own way of determining a champion, and many had a unique amount teams. West Virginia's district hosted Wake Forest and Rollins College that season. The two visiting teams played a best-of-three game series to play the host Mountaineers for the chance to go to the College World Series. The Demon Deacons would upset West Virginia and eventually win the College World Series.
Now that these three teams know they will remain at home, they await to see who will travel to their ballparks. The entire field will be announced 12 p.m. ET/11 a.m. CT Monday on ESPNU.
**We now have FREE Big 12 Forums here at Heartland College Sports. Go sign up here and join our conversation! **