Big 12 Previews
2019 Super Regionals Game 3 Preview: Oklahoma State at Texas Tech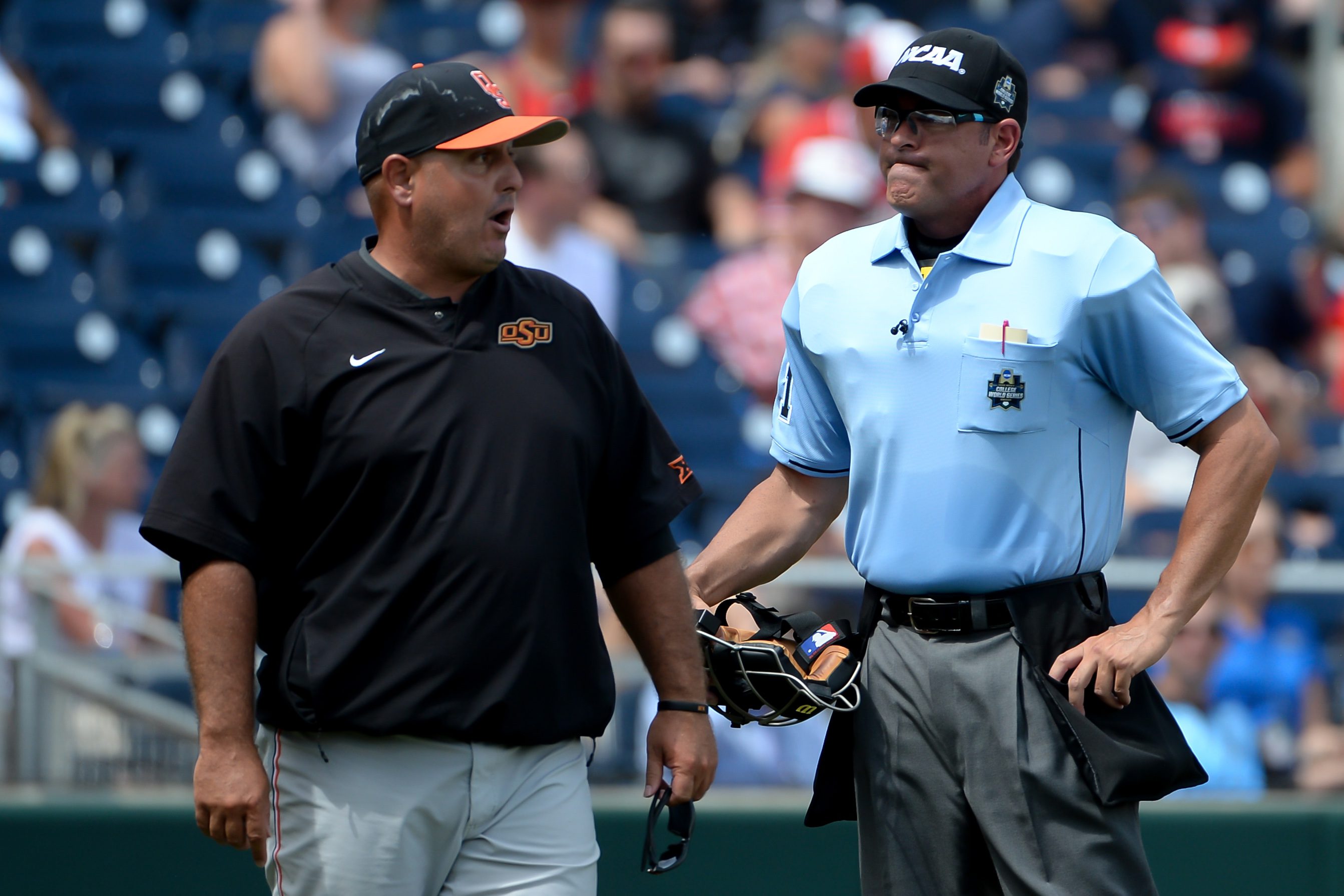 Super Regionals Game 3, 5 p.m.
Rip Griffin Park at Dan Law Field, Lubbock, Texas
Television: ESPNU
Oklahoma State Radio: KSPI 93.7 FM in Stillwater (Found on TuneIn Radio app)
Texas Tech Radio: Texas Tech Sports Network (Found on TuneIn Radio app and 97.3 FM in Lubbock)
Head Coaches
Oklahoma State: Josh Holliday (246-139-1 in 6 seasons)
Texas Tech: Tim Tadlock (282-150 in 7 seasons)
Probables
Oklahoma State: RS Fr. RHP Brett Standlee: 3-2, 4.26 ERA, 69.2 IP, 54 K, 21 BB
Texas Tech: So. RHP Bryce Bonnin: 6-1, 4.28 ERA, 54.2 IP, 52 K, 38 BB

It's all or nothing Sunday evening. Texas Tech and Oklahoma State will duke it out to extend their season and keep their national championship hopes alive.
Whoever loses, their season is over.
Oklahoma State almost saw their season come to an end Saturday, but Colin Simpson blasted a two-run home in the bottom of the eighth to place the pokes ahead.
Tech would answer in the ninth with a sacrifice fly, which was aided by a throwing error to begin the inning. With the ballgame tied, Texas Tech's defense completely collapsed. Closer Clayton Beeter walked the first batter, prompting Tim Tadlock to make a pitching change to Taylor Floyd. Three wild pitches later, Noah Sifrit scored the walk-off run.
Both bullpens have been utilized deeply throughout the series. All hands will be on deck. There's no secret here. Do your job or the coaches will find someone to replace you.
This game is going to be down to the players. They've seen the pitchers. The hitters understand what is coming. Defense will be monumental. The first mistake might be the difference in this ballgame. Neither defense has been overwhelmingly impressive during this series. Both teams have sluggers on their team. There will be runs scored. It will be imperative to do simple things like hitting the cutoff man. The team who plays the basics best will win the game.
History wise, Tech should win this game. They have never been eliminated in the Super Regionals, The Red Raiders have not dropped a home series all season. That being said, Oklahoma State did end an 8-game winning streak in the series Saturday. The victory was Oklahoma State's first over Tech since 2017.
It's all on the line 5 p.m. at Rip Griffin Park in Lubbock, Texas. One Big 12 teams will advance to the College World Series to face either Michigan or UCLA. The other team will be gearing up for 2020.
**We now have FREE Big 12 Forums here at Heartland College Sports. Go sign up here and join our conversation! **