Big 12 News
Bob Bowlsby: All Transfers Should Sit One Year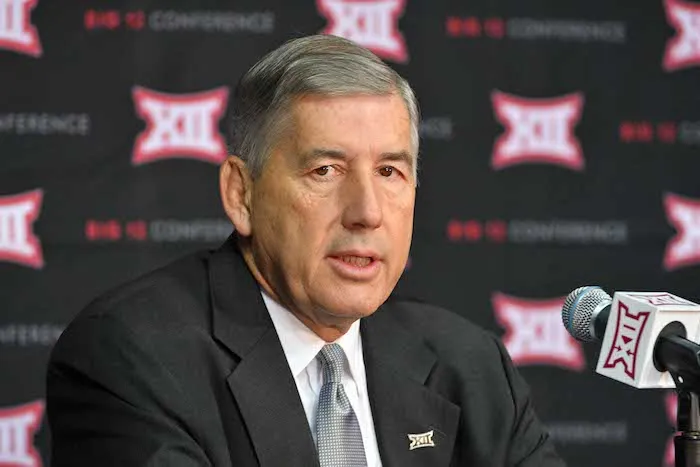 Few things have been more controversial than the transfer portal this offseason. Whether it's Bru McCoy leaving USC for Texas and likely going back to USC, it's become a weird situation. Justin Fields goes from Georgia to Ohio State, that sends Tate Martell from Ohio State to Miami, and around and around we go. It's brought up debates over whether all transfers should gain immediate eligibility at their new schools.
Well, Big 12 commissioner Bob Bowlsby has chimed in, saying on Tuesday that he believes all student-athletes who want to transfer should be required to sit out one year, with no exceptions.
Bowlsby made the comments while on a commissioner's panel with SEC commissioner Greg Sankey and ACC commissioner John Swofford at the annual National Association of Collegiate Directors of Athletics convention. As for the transfer portal itself, Bowlsby said he thought it was a "colossal mistake" for the NCAA to set different transfer guidelines for different sports. And guess what? Bowlsby is right.
After the panel ended, Bowlsby told ESPN, "There's a rule that treats different sports different ways and we should have had a rule that treated all the sports the same way. We would have been much better off if there was always a transfer residence requirement in all sports. Everyone sits out and gets acclimated and then have a chance to get a year back by graduating."
Bowlsby added that he thinks requiring everyone to sit out a year would end up decreasing the number of student-athletes looking to transfer.
**We now have FREE Big 12 Forums here at Heartland College Sports. Go sign up here and join our conversation! **