Big 12 News
Big 12 Reluctantly Adapting to Legalized Sports Gambling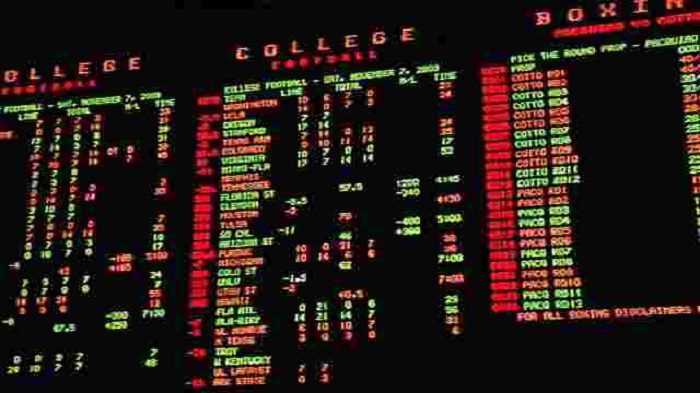 Legal sports wagering continues to gain momentum across the United States. Since the Supreme Court's landmark decision enabling states to determine their own laws on the subject, it has become legal in two Big 12 states. One of those states, West Virginia, has already launched sports gambling and has legalized it online.
Iowa has legalized sports gambling and is awaiting its launch, which could be taking place this summer.
The rest of the Big 12 states have yet to legalize sports gambling. However, Kansas has been rumored to be one of the next dominoes to fall. In 2015, rumors swirled that MGM purchased land in Arlington, Texas. The Lone Star State is a place where many consider sports gambling to be more of a "when" and less of an "if".
Big 12 Commissioner Bob Bowlsby knows the trends and is paying close attention to what could be in store as more Big 12 states legalize sports wagering and how it will affect his league. Although this growing trend is inevitable, he's not a fan. With the recent Supreme Court decision, Bowlsby is adapting the league and its student-athletes to the trend.
"Legalized sports gambling is getting wider and wider adoption all the time," Bowlsby said on the podium to open Big 12 Media Days. "Student-athlete bills of rights and that type of proposal are pending in several states and there's talk of a federal initiative on a student rights at some point in time.
With the increase in sports gambling legalization, it is possible that participation reports may also be coming. For the 2019 season, it does not appear those will be available. Bowlsby was asked in regards to where the conference currently stands in the possibility of participation reports.
"Frankly, I don't know that we want to do anything that encourages gambling, not that that necessarily does," Bowlsby replied. "Obviously any situation like that needs to have credibility to it. I don't think we're going to FERPA regulations and HIPAA regulations would not allow us to be specific about injuries, but availability reporting, the ACC has been doing availability reporting in the past. They're not doing it right now, but they have in the past."
The business of sports gambling has made a major impact. New Jersey, a state that declared bankruptcy in recent years, brought in more money through sports bets than Nevada during the month of June. The Garden State reported $318.9 million in bets according to USA Today. Nevada came in second with $317.4 million.
Nine states have launched access to sports betting, with more than half of those coming in the northeast. Although Kansas, Oklahoma and Texas have yet to legalize sports wagering, residents don't have too far of a drive to place their bets. Arkansas and New Mexico have launched sports wagering services. Eight more states have legalized sports gambling in some sort of capacity.
The dominoes will continue to fall. Bowlsby knows this and is adapting the Big 12 Conference to the process. Despite his uneasiness in regards to the inevitable, this shows the conference is in good hands to adapt and take advantage of whatever curveballs are thrown in the Big 12's direction.
**We now have FREE Big 12 Forums here at Heartland College Sports. Go sign up here and join our conversation! **