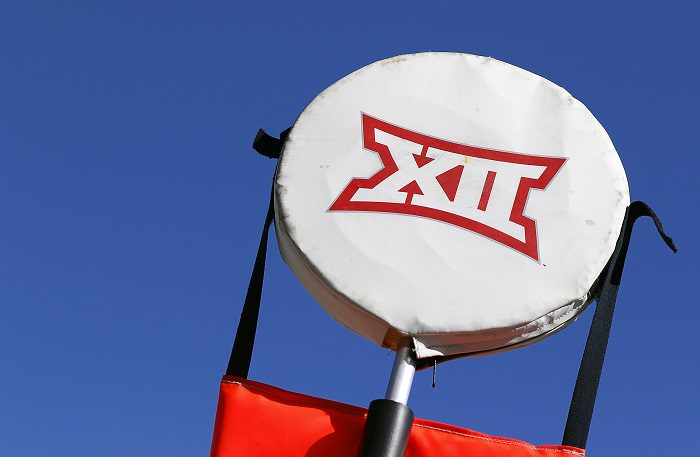 Well we are officially in the dog days of summer. It's hot as hell outside and I will find any excuse I possibly can to stay indoors. Our staff just wrapped up the 2019 Big 12 media days last week down in Arlington and I know our staff member Cameron Brock was all about the sports betting when we were down there. Now as of right now, only two Big 12 states (Iowa and West Virginia) have legalized sports betting but hopefully a few more states will join them so all Big 12 states can have some fun as well. This got me very curious to see where things stand right now when it comes to odds. Of course, these can change but right now a lot of sites have updated their odds when it comes to the Heisman or who will win the conference. So, I thought it would be fun to share with you what I have seen so far. 
Bovada Odds for 2019
Heisman Trophy (Big 12 Players Listed)
Oklahoma QB Jalen Hurts: +1000
Texas QB Sam Ehlinger: +1500
WVU QB Austin Kendall: +5000
OSU WR Tylan Wallace: +10000
My thoughts are this are that I am a bit confused here. Ok, it is cool to see that OSU WR Tylan Wallace made this list but right now I would say that Oklahoma WR CeeDee Lamb would have a better shot than Tylan and maybe even TCU WR Jalen Reagor if he can get decent quarterback play. Maybe that's nitpicking a little but how in the world does Austin Kendall from WVU have the third best odds in the Big 12 to win the Heisman? I'll take Baylor QB Charlie Brewer, Iowa State Quarterback Brock Purdy and Texas Tech QB Alan Bowman over Austin Kendall any day of the week if I am throwing money down. Right now, Alabama QB Tua Tagovailoa is favored to win the Heisman followed by Clemson QB Trevor Lawrence and Ohio State QB Justin Fields. Those are the only three ahead of Oklahoma QB Jalen Hurts right now. Still Austin Kendall? Who came up with that?
Bovada Odds to Win the Big 12
Oklahoma: -125
Texas: +300
Iowa State: +800
WVU: +1400
Baylor: +1800
TCU: +1800
OSU: +2000
Texas Tech: +2300
K-State: +5000
Kansas: +10000
I can hear it already, "Derek hates WVU!". I don't have anything against the Mountaineers, but I think even Mountaineer fans would agree with me when I say that WVU is in a total rebuild this upcoming season. West Virginia was picked to finish 8th in the Big 12 media preseason poll and if you heard WVU Head Coach Neal Brown, he was even saying that it was going to take some time to get the program where it needs to be. West Virginia lost a TON from last season and I think it is insane to have them listed at the fourth best odds to win the Big 12. Maybe they know something we don't know? Maybe someone making this is a closet Mountaineer fan? Who knows but it doesn't make any sense to me.
It's no surprise that Oklahoma, Texas and Iowa State are the top three because in most circles, that's how most people believe it to be. I have been saying for a while that I think four through seven in the Big 12 could go in all types of different orders and I wouldn't have an issue with that because it is sort of interchangeable to me. Obviously, I think some teams are ahead of others, but I wouldn't be surprised one bit if it turns out to be a complete crap shoot at the four through seven spots which include TCU, Baylor, Oklahoma State and Texas Tech. If you put a gun to my head (Please Don't) and I had to throw some cash down, I would be interested in Baylor or TCU at +1800. Those or two teams I could see break through as surprise teams if it were to happen. Also, Iowa State at +800 isn't too shabby either if you had some extra money to bet. Anyone want to waste money on Kansas here?
**We now have FREE Big 12 Forums here at Heartland College Sports. Go sign up here and join our conversation! **