Big 12 News
Big 12-SEC Challenge Highlighted by Texas Tech vs. Kentucky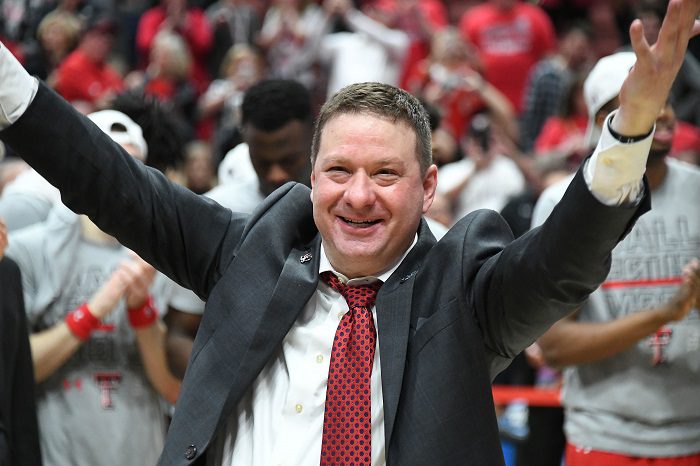 The Big 12 and the Southeastern Conference released the slate for the Big 12-SEC Basketball Challenge on Thursday.
The challenge, set for Jan. 26, saw the Big 12 win the challenge, 6-4, last season. Additionally, the Big 12 has won four of the six challenges, dating back to the 2013-14 season.
Both the Big 12 and the SEC return a Final Four team from a year ago, but the Texas Tech Red Raiders and Auburn Tigers won't be playing one another. The Red Raiders, who reached the National Championship Game before losing to Virginia in overtime, will instead host Kentucky, which reached the Elite 8 last season. That serves as one of the marquee games on the slate. Game times will be announced at a later date.
The other matchup to watch features perennial national power Kansas hosting Tennessee, coached by former Texas head coach Rick Barnes.
The other three Big 12 teams hosting games will be Oklahoma, Texas and West Virginia. The Sooners will host Mississippi State, the Longhorns will host LSU and the Mountaineers will host Missouri. Fans hoping for a renewal of the Kansas-Missouri rivalry were left high and dry.
Auburn will host Iowa State. The Cyclones won the Big 12 Tournament title last March. Baylor will go to Florida, Kansas State will travel to Alabama and TCU will go to Arkansas. Oklahoma State is the final Big 12 road team and it will face former Big 12 rival Texas A&M.
Ole Miss, Vanderbilt, South Carolina and Georgia will miss this year's Big 12-SEC Challenge.
The inaugural Big 12-Big East Challenge is set for this season. Games will be played in December and the slate includes:
Kansas at Villanova
Oklahoma at Creighton
Texas at Providence
West Virginia at St. John's
Marquette at Kansas State
Texas Tech at DePaul
Seton Hall at Iowa State
Xavier at TCU
Butler at Baylor
Georgetown at Oklahoma State
**We now have FREE Big 12 Forums here at Heartland College Sports. Go sign up here and join our conversation! **