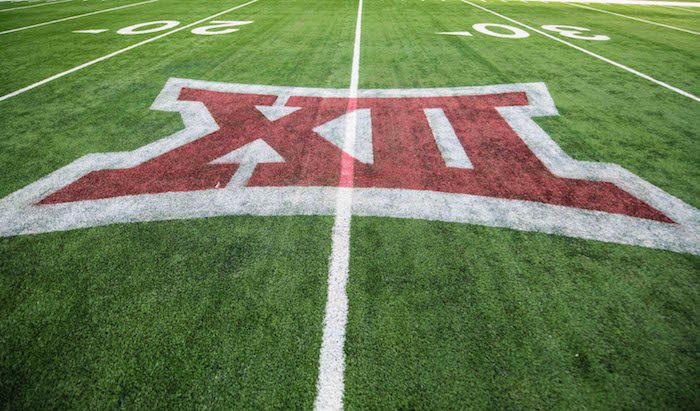 It's the time of year when fans in various conferences can start bickering about who has the best non-conference schedules and why. Well, for all you Big 12 fans getting ready to see your SEC and Big Ten buddies in the coming weeks, here is all the ammunition you need. The Big 12 has put together the most complete scheduling of any conference in America. First off, the Big 12 plays nine conference games, which only the Big Ten and ACC also do. But it's the non-conference where the Big 12 is really shining in 2019.
As was first reported by Yahoo! Sports, here are the Power Five conference percentages of true road games, from most to fewest: Big 12, 30 percent; Pac-12, 27.8 percent; ACC, 26.8 percent; Big Ten, 19.1 percent; SEC, 10.7 percent.
Here is the complete rundown for true road games against other Power Five opponents on a conference-by-conference basis.
ACC 11: (Clemson at South Carolina, Florida State at Florida, Syracuse at Maryland, North Carolina State at West Virginia, Boston College at Rutgers, Boston College at Notre Dame, Louisville at Kentucky, Virginia Tech at Notre Dame, Virginia at Notre Dame, Pittsburgh at Penn State, North Carolina at Wake Forest — yes, it is a designated non-league game this year).
Big 12 seven: (Oklahoma at UCLA, TCU at Purdue, Oklahoma State at Oregon State, Texas Tech at Arizona, Kansas State at Mississippi State, West Virginia at Missouri, Kansas at Boston College).
SEC four: (LSU at Texas, Texas A&M at Clemson, Georgia at Georgia Tech, Vanderbilt at Purdue).
Pac-12 three: (USC at Notre Dame, Arizona State at Michigan State, California at Mississippi).
Big Ten three: (Nebraska at Colorado, Iowa at Iowa State, Northwestern at Stanford).
What more do you need to know?
The SEC will hide behind its classic, "well we play in the SEC" mantra, that continues to fool enough national pundits to keep working. While I do believe the SEC is the best conference in America, the fact that it's used as an excuse to play eight conference games and often times not going out of their way to schedule non-conference Power 5 opponents is comical.
No matter how you look at it, the Big 12 stands above their Power 5 brethren. They're second behind the ACC in total true Power 5 road games, but the percentage, which is what really matters, puts the Big 12 in first place. And frankly, if Baylor had anyone decent on the non-conference schedule this year, it would be higher.
Earlier in the offseason we ranked the Top 10 non-conference games in the Big 12 which you can check out here. The list is an impressive one that the conference should be very proud of this fall. I'm all for putting together a decent non-conference for your fan base. It's good for business, especially in the Big 12 where non-conference play its all played before conference play begins in late September.
So next time your buddies, who are walking around in their size-too-small Alabama or Ohio State boxer briefs, remind them the Big 12 plays nine conference games and has the highest percentage of true non-conference road games of any Power 5 conference in America. Need we say more? I don't think so.
**We now have FREE Big 12 Forums here at Heartland College Sports. Go sign up here and join our conversation! **