Big 12 News
TCU Sees One of Biggest Increases in 2019 National Title Odds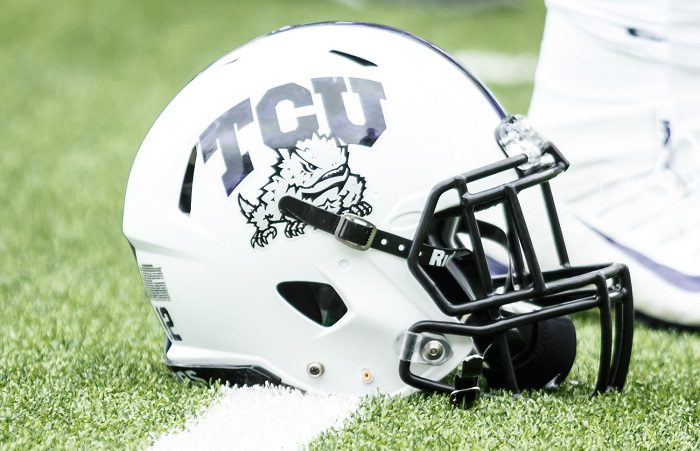 The TCU Horned Frogs do a thing under Gary Patterson. They have a mediocre season and then have a big bounce back. In 2013, the Frogs went 4-8 and then went 12-1 in 2014. In 2016, they went 6-7 and followed that up with an 11-3 season. So after going 7-6 in 2018, what should we expect from Gary Patterson's program this season? Well, history would say that 2019 should be a good one. Also, even Las Vegas is taking notice.
For teams that are taking the biggest leap in National Championship odds, TCU finds itself at the top of the list.
Biggest changes in @CaesarsOnline national title odds, from mid-June to present:

1. Memphis (from +100,000 to +75,000)
2. TCU (from +25,000 to +20,000)
3. Penn State (from +12,500 to +8,000)
4. Utah (from +10,000 to +7,500)
5. NEBRASKA (from +4,000 to +2,500)

— Bill Connelly (@ESPN_BillC) August 5, 2019
Here's the thing as well, when TCU is making this list, that's a good thing. Typically, schools on the list like say, Nebraska, make it because they are blue bloods who fans want to bet on because they want them every Saturday. The same can be said for Penn State being on this list. But TCU is not a program in that same category. That means there are some wise guys seeing what's happening in Fort Worth.
OR they are listening to our podcasts where Phil Steele said TCU is one of his dark horses for the Big 12 and National Title. I guess that could be it as well!
**We now have FREE Big 12 Forums here at Heartland College Sports. Go sign up here and join our conversation! **