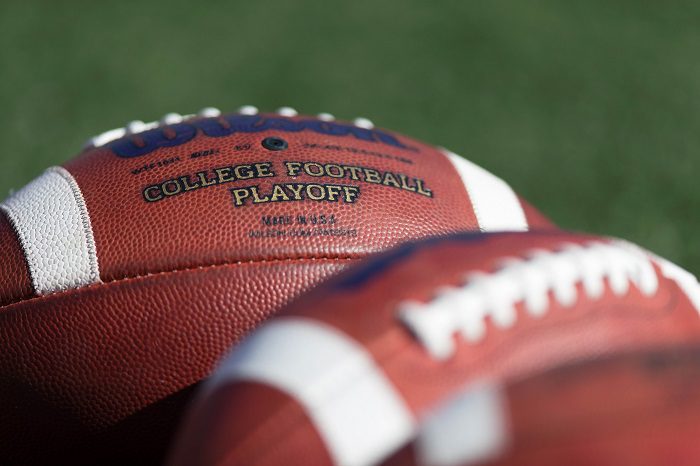 We've all been there before.
You're caught in the middle of a sports debate and someone can't believe what you have said.
"What? You don't think Alabama is going to win the National Championship? Put your money where your mouth is. I bet you $100 Alabama is going to win the National Championship."
Sure, it doesn't seem like a black market bet, but it's considered illegal. While this seems like a friendly wager, there have always been bookies and true black markets where thousands of dollars are wagered on various sports daily. It's a major business. The Supreme Court knew this and declared the legalization of sports wagering to be a right of each state.
Since the landmark decision just over one year ago, 10 states have launched sports wagering within casinos. New Mexico's sports wagering capabilities are within indigenous tribal casinos. Eight more states are awaiting their launch. Iowa will be launching their sports wagering program Thursday. It is worth noting that a bet can be placed on the in-state teams in Iowa, but prop bets on the performances of individual players will not be accessible.
Illinois recently became the 18th state to legalize sports wagering while Indiana is hoping to launch their system in September. So, with all of this going on, how do the players feel about it?
In short, not too thrilled. While having a conversation with Kansas safety Mike Lee at Big 12 Media Days, the New Orleans native said he believes those wagering on his games should cough up half of their winnings.
"I feel like as a student-athlete, they are betting on us to make money off of us," Lee said. "I feel like if we are not getting anything out of it, then the people who are doing that need to stop unless they are giving the players or team that they are betting on half of their winnings."
Lee also said he supported California's recently proposed bill that would allow student-athletes to be paid for their image whenever a billboard or magazine dawned their name or picture. The NCAA came out shortly afterwards and said the state's schools would be barred from postseason play if the bill passed.
Texas Tech linebacker Jordyn Brooks is perfectly fine with a wager on professional sports, but draws the line when it comes the amateur side.
"We're not getting paid any money, but people could place bets on us, on our games," Brooks said. "I see a problem with it because we're not getting paid, so why should someone be allowed to bet on a game that I'm involved in? I'm going out and doing all the work for it, but you end up getting $20,000 for it because we won the game. But I don't see anything? So yeah, I could see a problem with it."
During his opening remarks at Big 12 Media Days, Big 12 Comissioner Bob Bowlsby expressed concern but made it clear that the conference is going to adapt to the ever-changing market.
While nobody within the competition realm seems to be thrilled about the decision from 2018 and the changing landscape, it's probably for the best. Wagering has always been around, which is clearly portrayed in the movie The Natural. In the movie, a bookie named Gus Sands (portrayed by Darren McGavin) tells protagonist Roy Hobbs (portrayed by Robert Redford) that he places large amounts of money against him. He also tells Hobbs that a wager could be made on "anyone or anything". Of course, the movie also shows Hobbs getting shot after defeating The Whammer when someone bet that Hobbs couldn't strike him out in three pitches. This scene depicts the darkness that comes with the true black market of sports wagering. With the legalization, while more people are apt to place their money on the table, it should be much safer by taking the bookie out of the equation.
Starting Thursday, sports wagering programs will be launched in two states featuring Big 12 schools. In addition to Iowa, West Virginia legalized sports wagering before the Supreme Court's landmark decision and launched the program in August 2018.
Powered by RedCircle
**We now have FREE Big 12 Forums here at Heartland College Sports. Go sign up here and join our conversation! **