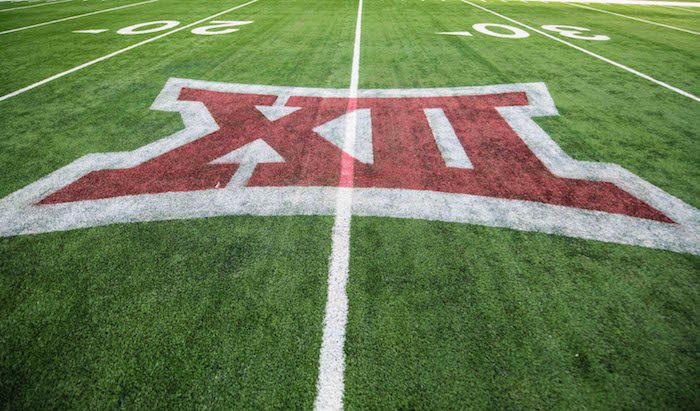 It wouldn't be the preseason if we we're breaking out some bold predictions for the upcoming fall. I expect an incredibly exciting season for the Big 12, so many of these many not be all that far fetched. So let's get right to it.
Iowa State will play for the Big 12 Championship
If you're a regular reader of ours, specifically mine, you probably aren't too surprised by this. I have been predicting an OU-Iowa State match up in the Big 12 Championship Game for several weeks and it was the Cyclones who edged out the Longhorns for the second spot in the Big 12 in our HCS Preseason Poll. I'm a big fan of what Iowa State has going on this fall with the best defense in the Big 12, a rising star at quarterback and the best offensive line since Matt Campbell got to Ames. It seems like everyone is ready to just assume that we're looking at another OU-Texas rematch in December, but in the words of Lee Corso, "Not so fast my friend!"
Charlie Brewer will lead the Big 12 in Passing Yards
Charlie Brewer would be a much more discussed name in the conference had he been playing with a better team, and more notably, a better offensive line. He still has far from the best offensive line in the Big 12, but at least this unit is slowly getting better and is much better than what Brewer had his freshman season in Waco. As we look at this season, the only player returning with more passing yards than Brewer is Sam Ehlinger. And while Ehlinger could top him this fall, Texas is going to continue to try and get its running game going as much as possible. Baylor? Maybe, but not so much. Around the conference, Jalen Hurts could certainly thrive in the OU offense and set all kinds of records, but it's also possible Lincoln Riley uses him more in the running game than Kyler Murray or Baker Mayfield. Elsewhere, Oklahoma State, Kansas, TCU and West Virginia all have shaky QB situations. Brock Purdy and Iowa State might be a threat, but once again, the run game may be more in use than in Waco.
Texas loses at least three games
Is Texas back? As I've said before, I hope so because it's good for the Big 12. But are we buying too much Texas hype too soon. The Longhorns have a brutal schedule with No. 6 LSU in non-conference play and then the rest of their hardest games away from home: Oklahoma, Iowa State, TCU and Baylor. All that while trying to replace eight starters on defense and get some new weapons comfortable on offense? There is reason to believe the hype in Texas might just be too much. 2020 is the year I think this team will be a National Title contender.
The Big 12 does not have a team in the College Football Playoff
Well you've got the Sooners as the favorites, but as I wrote last week, I think the best bet it Oklahoma under 10.5 wins this season. That would make them a 10-2 team and I just don't see how a two-loss Big 12 team gets into the Playoff. But adding to that as well is the fact that the mid-tier Big 12 teams are getting better and stronger. Texas, Iowa State, Baylor and TCU are improving, and if you hear what Gabe Ikard said on our podcast this week, Oklahoma State can find a case to be in the conversation as well, And oh yeah, are we overlooking Texas Tech? There's so many reasons to believe it will be a wild, crazy and competitive ride in the Big 12 this fall.
A current Big 12 coach will be gone from his program by December 31st, 2019
Sure, there are four new head coaches and there is no one obviously on the hot seat, but history tells us turnover is likely. Why? Because it's college football! I don't believe any one of these is more likely to happen than another, but there are tons of possibilities: Matt Campbell gets poached by a blue blood, Lincoln Riley gets an offer from Jerry Jones he can't refuse, Les Miles is a disaster, Matt Rhule also gets an NFL call, Neal Brown bolts after one year for the SEC, or Mike Gundy flirts elsewhere for another time and finally leaves Stillwater. Once again, will any of them happen? My money would be on "no", but it's still college football and turnover is as likely as the next day's sunrise.
Powered by RedCircle
**We now have FREE Big 12 Forums here at Heartland College Sports. Go sign up here and join our conversation! **