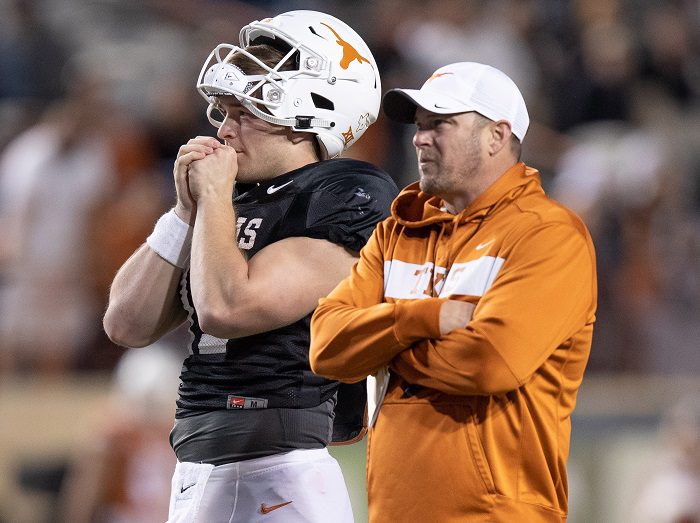 Here is everything you need to know about the upcoming Big 12 game in our Texas vs. Louisiana Tech preview and prediction.
Game Info
7 p.m. Central Time, Saturday August 31st, 2019, Darrell K. Royal-Texas Memorial Stadium, Austin, Texas.
TV: Longhorn Network
Texas Radio: Longhorn Radio Network (PxP: Craig Way)
Fun Fact: Texas has lost their first game in three out of the last four years. All three losses have come against power five opponents and the good news is that Louisiana Tech is a group of five school.
Key Players
Louisiana Tech
QB J'Mar Smith
Smith has been the starting quarterback for the Bulldogs since the 2017 season. With the lackluster rushing attack, more pressure will be put on J'Mar Smith to make some plays with his arm. However, he hasn't exactly lit of the stats sheets as he has a career 57% completion percentage and last season, his touchdown passes dropped, and his interceptions went up. While he has a ton of experience, I am sure the Bulldogs will need nothing short of spectacular play from J'mar if they expect to have a shot to possibly win this game.
OLB Willie Baker
While the strength of the defense is the secondary, the Bulldogs will have their hands full trying to slow down the Texas ground game. Willie Baker had a breakout season for Louisiana Tech last season piling up seven sacks and eleven and a half tackles for loss. Not only is he their top pass rusher, he is also the leader of that front seven.
Texas
Running Backs Keaontay Ingram and Jordan Whittington
Why two running backs and not one? Texas should have plenty of their backups see action in this game but to start off with, Keaontay Ingram will get the first carries of the year. Unless of course Sam Ehlinger steals them, but I am more focused on the running backs because I believe that Texas will establish the run first and only pass when they need to. Therefore, I think both Ingram and the true freshman, Jordan Whittington will be the key players to highlight on offense. I wouldn't be surprised if both guys found the endzone a couple times in this matchup.
NT Keondre Coburn
This guy was very highly sought after coming out of high school and after redshirting last season, his time has come because he will be the starter at the nose tackle spot. I have heard great things coming out of fall camp and I fully expect him to live up to those expectations. He is the guy that can give offenses fits by blowing up the middle and completely taking over a game like this. I can't wait to see him on Saturday.
Key Storylines
Louisiana Tech
Milk that clock down and limit the possessions in this game. Maybe they will attempt to try and go for a shootout, but I don't believe that the offense for the Bulldogs can do that. Therefore, run down the clock and play to your strengths which is the Bulldog defense. Take your shots when necessary on offense and maybe trot out a few trick plays to keep it loose.
Texas
Dominate the line of scrimmage. Texas will play LSU next weekend, and this is a good warmup game to get out all the first game jitters and mistakes that may happen. Texas is going to want to be physical in the run game and dominant the line of scrimmage on both sides of the ball. Hopefully the backups and freshman can get some playing time here.
Prediction
Texas 38, Louisiana Tech 17
Louisiana Tech doesn't exactly have a great offense and that's why I put the score the way it is. Sure, they can play some defense, but I have a hard time seeing them slow down a Texas offense led by Sam Ehlinger. The Texas run game will wear down the Bulldogs over time until the Longhorns coast to a three-score victory.
Powered by RedCircle
**We now have FREE Big 12 Forums here at Heartland College Sports. Go sign up here and join our conversation! **