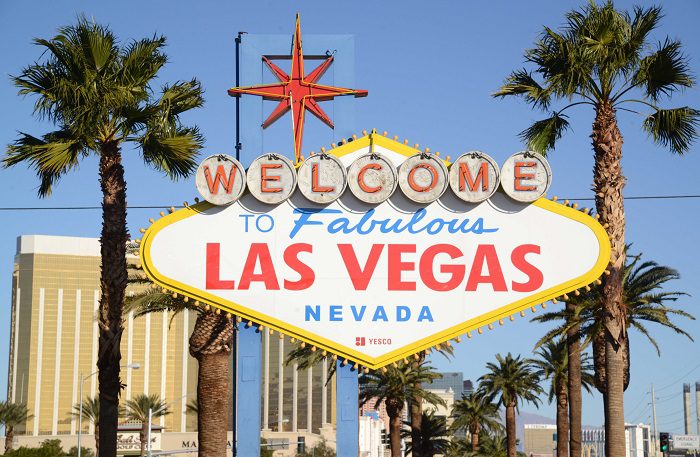 It's time to start rolling out my picks for the upcoming Big 12 football season. Week One has a full slate of ten games so let's get right to it.
Editor's note: We are partnered with MyBookie this season and I'm using them to place my bets. You can get a 100% sign-up bonus with our promo code "BIG12" when you deposit at least $45!
Oklahoma State vs. Oregon State
The Cowboys are playing a Friday night game on the West Coast and working in a new quarterback in a very awkward and unusual place where the team never travels to. Oregon State has not been good the last couple of seasons, but there's enough cause for concern that I think the Beavers can cover the more than two-touchdown spread.
The Pick: Oregon State +14.5
Kansas vs. Indiana State
Indiana State has a top-15 FCS team coming to Lawrence, including a dual-threat QB in Boyle who can play. KU has turnover all over the place, the front seven is nearly brand new, Pooka Williams is suspended and it's not clear what's going on at QB. I'm worried for the Jayhawks.
The Pick: Indiana State +4
Iowa State vs. Northern Iowa
Northern Iowa may be a Top 25 FCS team, but they lost their starting QB, top rusher and top defenders from last season. It's too much to ask for this team in their first game of the season to go on the road and beat a legitimate Big 12 threat in Iowa State. Also, Iowa State is off next week before playing Iowa in Week 3. There's no looking ahead, just getting things on the right track in what should be a big year in Ames.
The Pick: Iowa State -18.5
West Virginia vs. James Madison
A lot of people are picking James Madison to cover because it's Neal Brown's first game in a rebuilding year. But the Mountaineers have enough on both lines to overwhelm JMU and I think the WVU backfield will eventually wear them down. Plus, the team will be jacked up in their first game under a new head coach who did an incredible job at Troy. WVU upgraded in X's and O's over Dana Holgorsen and that will be evident.
The Pick: WVU -5.5
Texas Tech vs. Montana State
Same thing goes for the Red Raiders. They're a sneaky good team this year that will probably get overlooked. Matt Wells as an X's and O's guy on gameday may be a solid upgrade from Kliff Kingsbury and Alan Bowman is healthy and ready to sling the ball all over Jones AT&T Stadium. I think Wells and Bowman will want to make an impression and roll.
The Pick: Texas Tech -25
Kansas State vs. Nicholls
The Wildcats have a lot of questions on both sides of the ball, while Nicholls actually has a pretty good FCS program ranked in the Top 15. They can run the ball and were the top rushing team in their conference last season, which is an area K-State struggled, giving up 4.9 yards per carry, the second most in the Big 12. Kansas State will win by a couple scores, but Nicholls will do enough to cover a big number,
The Pick: Nicholls +23.5
Baylor vs. Stephen F. Austin
In four meetings the Bears are 4-0 and have outscored the Lumberjacks 201-0. It won't be that bad, but Baylor wants to show it's a team that can hang with the Big 12 big boys this fall. If it can't, it won't be because of the offense, which should put up monster numbers this season. Baylor will pile it on SFA, which just won't be able to keep up.
The Pick: Baylor -38
TCU vs. Arkansas-Pine Bluff
The spread is just so damn big and TCU is going to be trying out two quarterbacks in Alex Delton and Max Duggan. Can I really take the more than seven-touchdown spread? I can't. TCU has Purdue next week so Gary Patterson will probably keep his starters healthy and rested and the playbook conservative.
The Pick: Arkansas Pine-Bluff +52.5
Texas vs. Louisiana Tech
Texas has had a tough go of it in season openers under Tom Herman (0-2 vs. Maryland). So good thing it's not the Terps this time! But still, LSU is on deck, I expect Herman to be very, very conservative and just try to escape with a win. Eight new starters are on defense and the offense will protect Ehlinger and just try to get a win. Average CFB fans are pushing this number up because it's Texas.
The Pick: Louisiana Tech +18.5
Oklahoma vs. Houston
The Sooners are the Big 12 favorites, but they're also working in a new defensive system under Alex Grinch and while Houston's defense is bad, the offense is really good. D'Eriq King won't lead the Cougars to a win with his new head coach Dana Holgorsen, but they can do enough to cover the four-score spread.
Houston +24.5
**We now have FREE Big 12 Forums here at Heartland College Sports. Go sign up here and join our conversation! **