Big 12 News
TCU QB Matthew Baldwin Wins Eligibility Appeal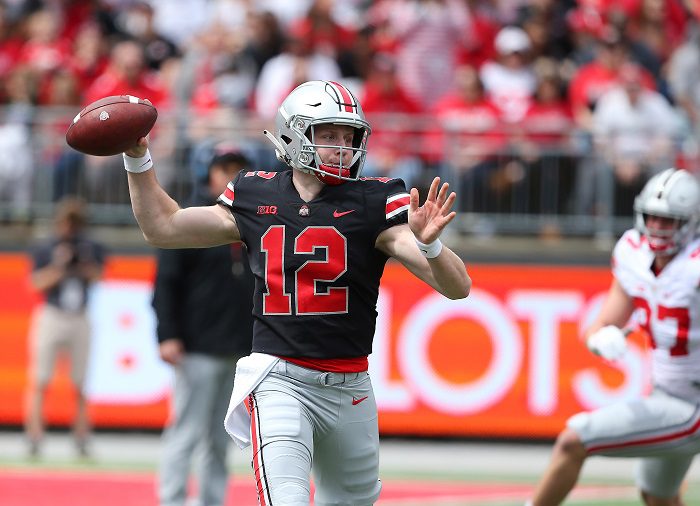 When the news came down a couple of weeks ago that TCU quarterback Matthew Baldwin had lost an eligibility appeal to the NCAA, I wrote that he got completely hosed. Well no word on whether or not the NCAA read our piece, but to their credit, TCU has won their appeal on Baldwin's behalf.
Gary Patterson casually mentioned the news after the Horned Frogs beat Arkansas-Pine Bluff on Saturday night in Fort Worth, while adding that another QB, Mike Collins is getting healthier, which could signal continued competition at quarterback at TCU.
Baldwin landed at TCU after one year at Ohio State where he redshirted as a true freshman. Ohio State lost its head coach Urban Meyer and brought in a QB transfer from Georgia in Justin Fields, so the former four-star prospect decided to head back to his home state and join the Horned Frogs. However he is still not fully healthy and has yet to be fully cleared to play, stemming from an off-season procedure that was done, according to Patterson.
TCU's quarterback situation does not appear to be any clearer after the season-opening win with Alex Delton and Max Duggan sharing snaps, and while both had their moments, neither became the clear front-runner for the job.
TCU has a bye week in Week 2 before heading into a Big 12 vs. Big Ten match up at Purdue in Week 3. The drama at the quarterback position is likely just getting going in Forth Worth.
**We now have FREE Big 12 Forums here at Heartland College Sports. Go sign up here and join our conversation! **