Big 12 News
Skip Bayless Had a Terrible Take on Jalen Hurts, Nick Saban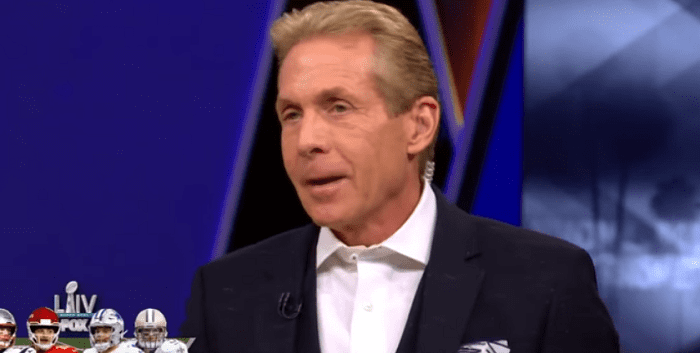 I know this is going to shock you, but Skip Bayless had a really, really bad take. This time it involved Jalen Hurts, Nick Saban and the Alabama Crimson Tide.
Of course, Hurts' debut with the Sooners could not have gone better. He broke OU records, piled up over 500 total yards and led the Sooners to a win over Houston. It was undoubtedly a fantastic performance. But then, Bayless went to work with his usual bag of tricks.
I gotta believe somewhere in the back of his mind Nick Saban is second-guessing going with Tua over Jalen. But he'd obviously never admit that publicly.

— Skip Bayless (@RealSkipBayless) September 2, 2019
Now don't get me wrong, I love what I saw from Hurts on Sunday night. But let's be honest, so much of this is what Lincoln Riley does with his quarterbacks. From Baker Mayfield to Kyler Murray to now Jalen Hurts, it's not that those guys aren't great players, they are, but much of the credit has to be given to Riley.
If I could take Lincoln Riley with Tua or Hurts, I'd go with Tua. That's not a knock on Hurts, its just a complement for Tua. But there's no doubt that Lincoln Riley is the best offensive coach in America and there's no one I'd rather have working with whoever my quarterback is. However, if you ask Nick Saban how he feels about his starting quarterback, I have no idea how he would have any regrets.
**We now have FREE Big 12 Forums here at Heartland College Sports. Go sign up here and join our conversation! **