Big 12 News
Watch: Coastal Carolina Celebrates Kansas Win By Beating Jayhawk Piñata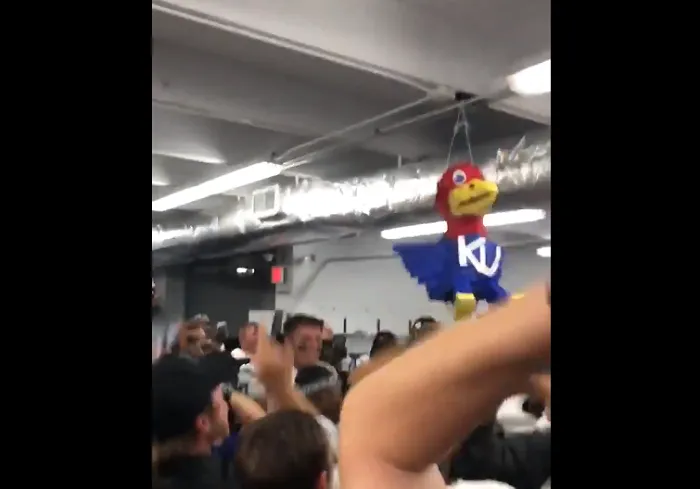 After slipping by Indiana State in Week 1, the Kansas Jayhawks lost their second game of the season to FBS upstart Coastal Carolina by a score of 12-7. Kansas scored on a Khalil Herbert touchdown run in the first quarter and didn't put any points on the board after that.
To make matters worse, a video has gone viral showing the Coastal Carolina team celebrating in the Kansas visitor's locker room and beating up a Kansas Jayhawk piñata in the process. Talk about embarrassing.
The only way to celebrate when beating a P5 school! GET OFF OUR FIELD! #ChantsUp #Bel1eve #STS pic.twitter.com/lYKAZiAEJa

— Zane Cruz (@ZGC54) September 8, 2019
The offense struggled mightily in this game. "What led to the offensive struggles was a secondary that played some quality zone coverage and frankly we couldn't quite beat that," head coach Les Miles said.
Well Miles and his staff now goes back to the drawing board before playing Boston College next Friday and will likely be underdogs in every game left on their schedule. The "under" on KU's win total of three is unfortunately looking much better after this game.
**We now have FREE Big 12 Forums here at Heartland College Sports. Go sign up here and join our conversation! **