Big 12 News
Kirk Herbstreit: I Don't See Matt Campbell Leaving Iowa State Anytime Soon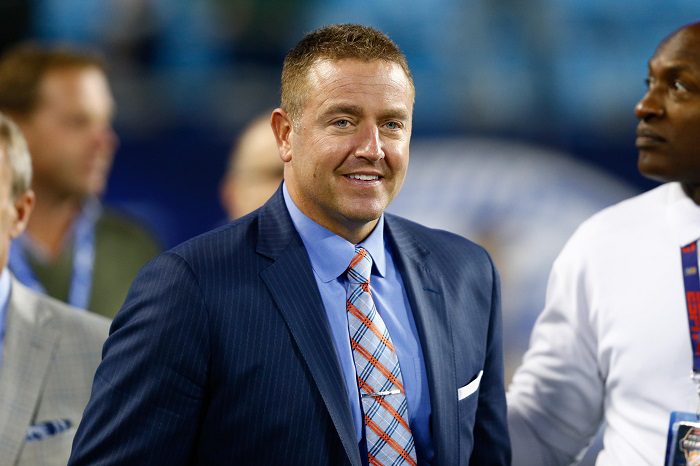 In October of 2017, ESPN's top analyst Kirk Herbstreit tweeted out the following, "Dear AD's thinking of making a new hire I'll save you your coaching search firm fee-go DIRECTLY to Ames, IA and get Matty Campbell FAST!!"
That moment sent shock waves through the college football world and likely had Iowa State fans shaking in their boots. Well since then Campbell has signed two contract extensions with the Iowa State Cyclones, proving that Campbell is being truthful when he says Iowa State is where he wants to be and the program he wants to continue to build.
Well as Iowa State gets set to take on Iowa with College GameDay taking place in Ames, it seems like Herbstreit is looking to play nice with Cyclones fans. this week on the High Motor Podcast, Herbstreit was a guest and was singing a different tune from two years ago. He said, "He'll probably be in Ames, Iowa, for the foreseeable future . . . I really don't see him leaving. I've talked with a number of athletic directors who have looked at what they would have to pay to be able to get him to leave. And every one of them say to me it's way too steep."
What Herbstreit is referring to is Campbell's huge buyout. As reported by the Des Moines Register, "It's the second-straight season that Campbell has been rewarded by Iowa State. In November 2017, Campbell agreed to a six-year contract worth $22.5 million. According to that contract, Iowa State is owed $7 million if Campbell leaves before Feb. 1, 2019. The buyout drops by $1 million each February. Pollard said Sunday the contract extension Sunday doesn't change the pay or buyout terms of Campbell's current contract."
This is all good news for Iowa State fans and Campbell seems to genuinely love being the head coach of the Cyclones, which is certainly worth plenty.
Iowa State hosts Iowa on Saturday with a 3:00 p.m. CST kick off on Fox Sports 1.
Powered by RedCircle
**We now have FREE Big 12 Forums here at Heartland College Sports. Go sign up here and join our conversation! **