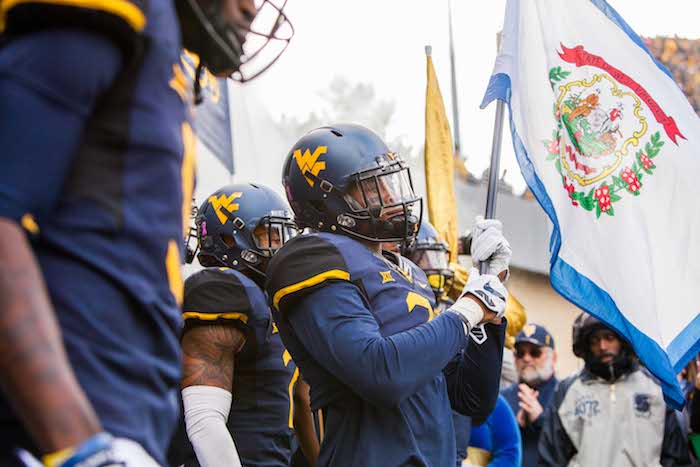 Here is everything you need to know about the West Virginia Mountaineers and their game with North Carolina State on Saturday.
12 p.m. Eastern Time, Sunday, Sept. 14, 2019, Milan Puskar Stadium, Morgantown, WV.
TV: FS1: Eric Collins, Ben Leber
Radio: Mountaineer Sports Network, Sirius Ch 105, XM Ch 200
Opening line: North Carolina State -7
Key players
North Carolina State (2-0)
QB Matthew McKay. After two games McKay has led the Wolfpack to a pair of victories. That includes his debut against East Carolina, in which he threw for a touchdown and ran for two more. That made McKay the third Wolfpack quarterback since 1970 to account for three touchdowns in his debut (Jacoby Brissett and Philip Rivers). Both are in the NFL.
DE Xavier Lyas. So it wasn't that long ago that Lyas was 5-foot-11 and had barely played football. That was his junior year of football. Now Lyas is a 6-foot-4, 235-pound redshirt sophomore who has two sacks in two games to start the season. He's nearly matched his total of 2.5 sacks last year.
FS Tanner Ingle. Moving from the nickel position to free safety for 2019 has agreed with Ingle so far. In the season opener Ingle had a career-high eight tackles and has 13 tackles in two games (his 13 tackles lead all NC State players). He also defended two passes so far this season.
West Virginia (1-1)
QB Austin Kendall. Kendall looks solid through two games, with 397 yards passing and three touchdowns, along with two interceptions. But, most of Kendall's passing game in the Mountaineers 7-point win over James Madison. He, along with the rest of the Mountaineers were a disappointment against Missouri and Saturday's game represents the last opportunity for WVU to get prepared for Big 12 play. Is Kendall ready? We'll see.
RB Kennedy McKoy. While the back has rushed for only 12 yards, he's become a legitimate receiving threat in head coach Neal Brown's offense. He's second in receptions with eight after two games, though he's only averaging 2.4 yards per catch. Assuming the Mountaineers continue to use him as an outlet in the passing game, McKoy's yards per catch should increase with his use as a receiving weapon.
LB Josh Chandler: The sophomore has been a potent defender in the Mountaineers' first two games. He has 21 tackles and a pass break-up in two games. Some of that production has been due to the Mountaineers' shakiness on offense. But some of it is Chandler, who is thriving in the updated defensive scheme.
DL Dante Stills: The freshman All-American has already matched his sack total of a year ago (three) in two games this season (three). The 6-foot-3, 295-pound defensive end has emerged as the Mountaineers' pre-eminent pass-rushing threat.
Key storylines
North Carolina State
The Wolfpack has not only trended up against ACC competition under head coach Dave Doeren, but NC State posts a 25-6 overall out-of-conference mark since he took over as head coach for the 2013 season. One boost to NC State's offensive game has been the transfer of Wake Forest wide receiver Tabari Hines, who leads the Wolfpack with seven receptions for 100 yards and a touchdown. Hines is the younger brother of former NC State running back Nyheim Hines, now in the NFL.
West Virginia
The Mountaineers defense has been the best part of the team through two games. WVU has six sacks on the year, ranking No. 1 in the Big 12 Conference and No. 32 nationally. WVU has 14 tackles for loss for the season, ranking No. 4 in the Big 12 and No. 38 nationally. WVU has two fumble recoveries in 2019, ranking No. 1 in the Big 12 and No. 24 nationally The WVU defense is giving up 153.0 passing yards per game, ranking No. 25 nationally. Can the Mountaineers extend that dominance against an undefeated Wolfpack team?
Prediction
NC State 23. West Virginia 20. Expect this to be the closest game for the Mountaineers during non-conference. But last week's loss exposed some serious issues on offense and the Mountaineers haven't had enough time to solve them.
Powered by RedCircle
**We now have FREE Big 12 Forums here at Heartland College Sports. Go sign up here and join our conversation! **