Big 12 News
Chris Beard's Job Keeps Getting Tougher Heading Into 2019-20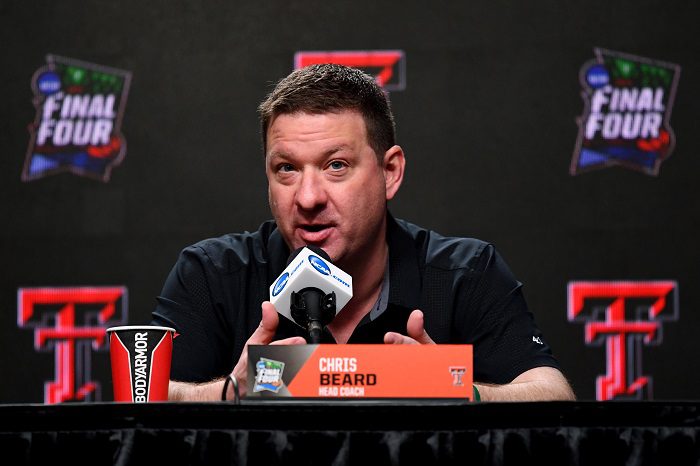 Texas Tech head coach Chris Beard was the 2018-19 Big 12 Coach of the Year, and rightly so. He led the Red Raiders to their first Big 12 regular-season crown and a bounce or two away from the program's first national title.
But if the Red Raiders match that in 2019-20, it might be Beard's best coaching job at Lubbock to this point.
Earlier Tuesday the news made the rounds that Deshawn Corprew would not be returning to the Red Raiders after his suspension in June. CBSSports.com's Jon Rothstein had it first, and apparently got the new from Beard. The news was not released on the Red Raiders' official website as of Tuesday night.
Chris Beard tells me that Deshawn Corprew will not return to Texas Tech and will transfer. Was suspended indefinitely. Averaged 5.0 PPG and 3.3 RPG in 13.5 MPG last season.

— Jon Rothstein (@JonRothstein) September 9, 2019
So when you look at the Red Raiders' official roster, well, you're not going to recognize it.
The only meaningful holdovers from last year's roster are guard Davide Moretti — basically the one returning starter — and guard Kyler Edwards, who did nice work as a reserve. Forward Andrei Savrosov, guard Kevin McCullar and guard Avery Benson were all on the roster last year but didn't make a contribution. They'll be expected to this season.
Some of the highly-touted freshmen in the 2018 recruiting class — like forward Khavon Moore — have also already transferred.
The Red Raiders' roster is dotted with freshmen like highly-touted guard Jahni'us Ramsey, a Duncanville, Texas, product who is the Red Raiders' first five-star recruit. Ramsey had a 44-point, 12-rebound double-double during the program's tour of the Bahamas this summer. Plus, the Red Raiders have taken in two transfers, including former Stephen F. Austin forward T.J. Holyfield, who faced the Red Raiders two years ago in the NCAA Tournament.
Beard's task last year was building on the success of the Red Raiders' Elite 8 bid from the 2017-18 season. He did that by leading the Red Raiders to the national championship game last season.
This season feels like a rebuild from the studs. And Beard's job keeps getting harder.