Big 12 News
Tilman Fertitta: 'Houston Belongs in the Big 12'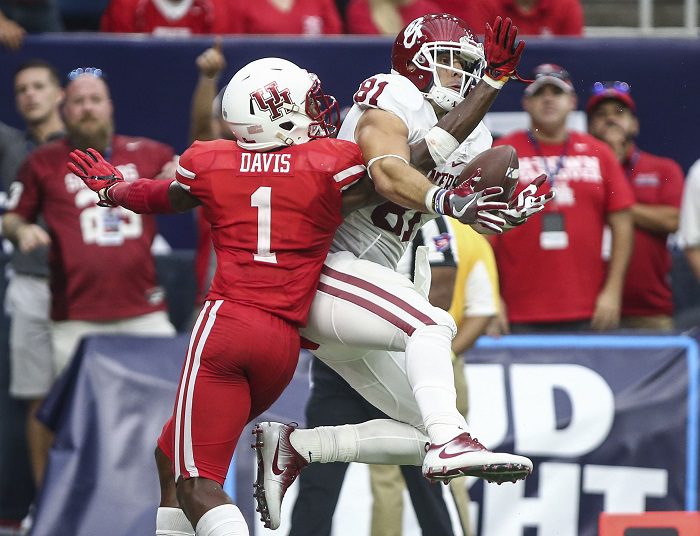 The Houston Cougars are one of the best Group of 5 football programs in the country, but they're still bitter they're not in the Power 5.
TexasFootball.com sat down with University of Houston board of regents chairman Tilman Fertitta for an extended interview and the topic of the Big 12 came up. Fertitta went on to say, "It's a shame. We belong in the Big 12. All those people a couple years ago said they were going to help us and it was all talk and it was all bullshit. We want to be in one of the major Power Five conferences. We start the season out $30 million less than all the big schools have to play just on TV, just that alone. Give us that $30 million, we're on a much fairer playing level."
Fertitta made a big splash this offseason when he pulled Dana Holgorsen away from West Virginia and hired him on a big deal with a massive buyout. Long term, both men are hoping that Houston will eventually end up in a Power 5 Conference. But it's not happening anytime soon.
Clearly, Fertitta is still annoyed by how things went with the Big 12 in recent years. In fairness, it always seemed like a longshot that the Big 12 was going to add another Texas school to the conference in 2016. However I did make the case that summer for the conference adding Houston and SMU to try and own the state of Texas and keep it out of SEC hands.
Regardless, it's clear that Houston is still hoping to one day find itself in one of the major conferences. And to their credit, they're doing their best to put their money where their mouth is.
Powered by RedCircle
**We now have FREE Big 12 Forums here at Heartland College Sports. Go sign up here and join our conversation! **