Big 12 News
Texas Tech QB Alan Bowman to Miss Several Weeks with Shoulder Injury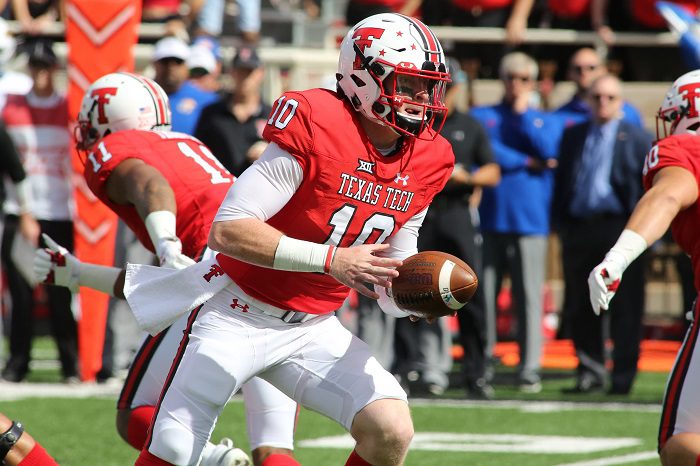 After a tough loss to Arizona on Saturday night in Tuscon, things have gone from bad to worse for the Texas Tech Red Raiders. As head coach Matt Wells confirmed Monday afternoon Texas Tech quarterback Alan Bowman is going to miss "several weeks" with a shoulder injury.
Bowman was apparently injured in the second half of Saturday's game when he was hit and driven to the turf by an Arizona defensive player. However, Bowman finished the game completing 30 of 55 passes for 311 yards with one touchdown and two interceptions.
The drop off from Bowman to his back ups is substantial. Jackson Tyner is listed as the back up and in his three years at Rice, he threw for 1,048 yards and four touchdowns with seven interceptions. He's completed 46.5% of his passes for his career. Of course, there's also Jett Duffey who is still on the roster, but does not inspire many Texas Tech fans.
Duffey's decision making has always been questionable at best. His best game came last year against Texas when he started due to Bowman's collapsed lung and threw for 444 yards, four touchdowns, one interception and rushed for 80 yards in a 41-34 loss.
The Red Raiders have a week off to figure out what's next under center, but they re-take the field next week against the Big 12 favorite Oklahoma Sooners.
**We now have FREE Big 12 Forums here at Heartland College Sports. Go sign up here and join our conversation! **