Big 12 News
Big 12 Explains Moving Oklahoma State vs. Kansas State to ESPN+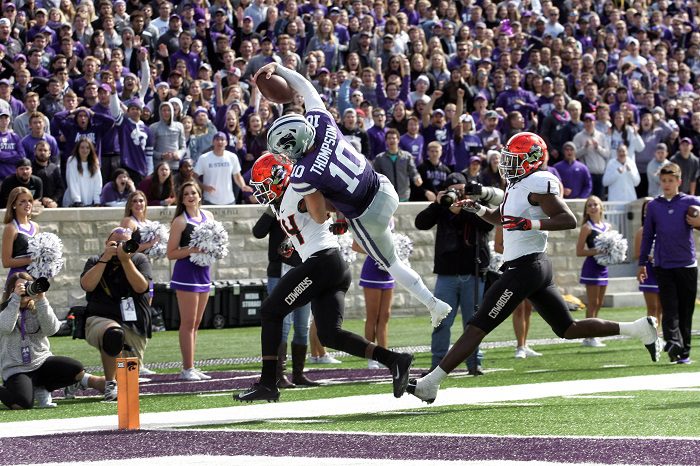 Some Big 12 fans are outraged that Oklahoma State vs. Kansas State on September 28th has been moved to ESPN+. Why? I am not sure. All signs pointed in this direction when the deal was announced at Big 12 Media Days. TV networks know the cable bundle is dying and want you to pay for their own digital properties. The more quality content they put on there the more people who will pay.
The Tulsa World reached out to the Big 12 for comment on the decision, and associate commissioner Bob Burda replied via email: "In talking with our ESPN partners, it was agreed there was an opportunity to continue growing the new Big 12 on ESPN+ platform in this first year."
Burda added the conference was approached by ESPN to add inventory to ESPN+. The Oklahoma State vs. K-State game was eligible to be moved and the Big 12 signed off. ESPN wisely saw the game as an attractive way to promote its digital platform, which it is.
None of this is changing any time soon, in fact this is the way of the future. When the cable bundle does ultimately unravel, you will pick and choose every thing to pay for and watch a la carte.
So it's probably best to just get on it and with our link below you can order ESPN+ for $4.99 per month or $49.99 per year and cancel it at any time.
**We now have FREE Big 12 Forums here at Heartland College Sports. Go sign up here and join our conversation! **