Big 12 News
Former WVU RB Justin Crawford Gets 12-Year Prison Sentence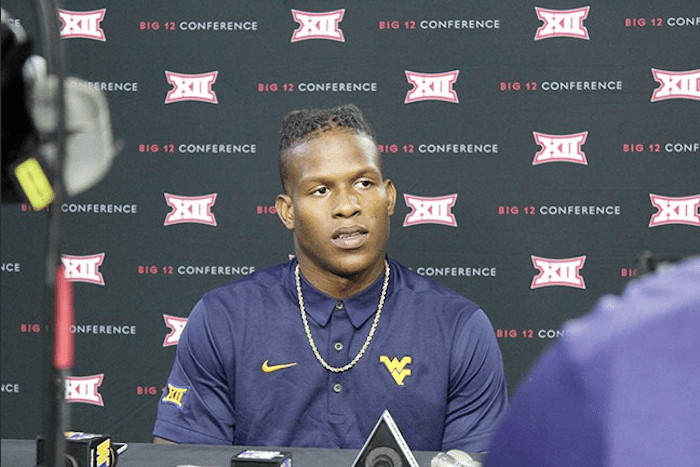 Former West Virginia Mountaineers running back Justin Crawford received a 12-year prison sentence on Tuesday after pleading guilty to committing a sex act with a 12-year-old girl.
The news was first reported by TMZ. Crawford was a star for the Mountaineers during the 2016 and 2017 seasons, rushing for over 2,200 yards and 11 touchdowns. In 2016, his 7.3 yards per carry were the best in the conference. He was not picked in the NFL Draft, however he did receive an invite to the Atlanta Falcons training camp, before being cut.
Crawford was first arrested in October 2018 on charges of incest and sodomy. According to officials, Crawford admitted to having both oral sex and intercourse with the 12-year-old course, but claimed it was her idea.
Crawford's story to success at WVU is a great one as he spent time working at Taco Bell during the night shift, while raising two sons with his wife, but obviously all his good will is out the window, as Crawford also begins a 20-year probation sentence that will start with his prison sentence.
Crawford is expected to begin the prison sentence as soon as possible.
**We now have FREE Big 12 Forums here at Heartland College Sports. Go sign up here and join our conversation! **