Big 12 News
Week 5 AP Poll: Texas Nearing Top 10, Kansas State Cracks Top 25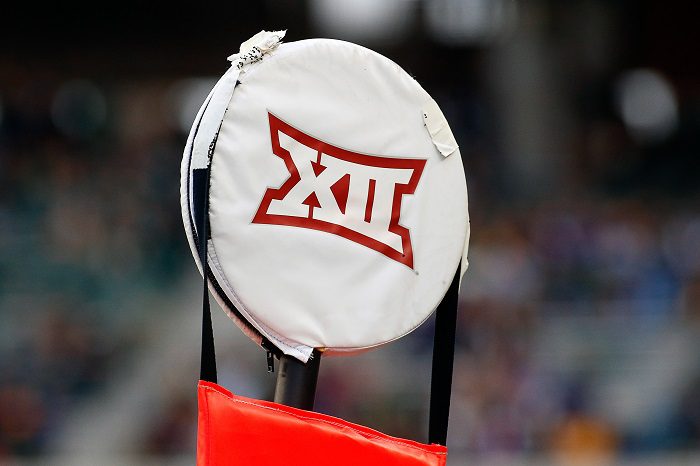 The latest AP Poll was released on Sunday afternoon and the Big 12 has three teams ranked in the Top 25, with some others lingering just on the outside of the rankings.
After being idle, Oklahoma dropped one spot to No. 6, with Ohio State taking over the No. 5 spot after beating Miami of Ohio 76-5. The Longhorns moved up from No. 12 to No. 11 after beating Oklahoma State on Saturday night in Austin. Meantime, Kansas State slides into the Top 25 at No. 24 after being idle this weekend, but coming off last week's win over Mississippi State on the road. TCU dropped out of the rankings after their tough loss to SMU.
Also receiving votes in the Big 12 was Oklahoma State, despite their loss to Texas. And after Iowa State rolled ULM 72-20, the Cyclones were also receiving votes from the AP Poll.
Week 5 College Football Top 25 AP Poll
1. Clemson (55) (4-0)
2. Alabama (6) (4-0)
3. Georgia (1) (4-0)
4. LSU (4-0)
5. Ohio State (4-0)
6. Oklahoma (3-0)
7. Auburn (4-0)
8. Wisconsin (3-0)
9. Florida (4-0)
10. Notre Dame (2-1)
11. Texas (3-1)
12. Penn State (3-0)
13. Oregon (3-1)
14. Iowa (3-0)
15. California (4-0)
16. Boise State (4-0)
17. Washington (3-1)
18. Virginia (4-0)
19. Utah (3-1)
20. Michigan (2-1)
21. USC (3-1)
22. UCF (3-1)
23. Texas A&M (2-2)
24. Kansas State (3-0)
25. Michigan State (3-1)
**We now have FREE Big 12 Forums here at Heartland College Sports. Go sign up here and join our conversation! **