Big 12 News
Kansas Basketball Hit with Major NCAA Violation Charges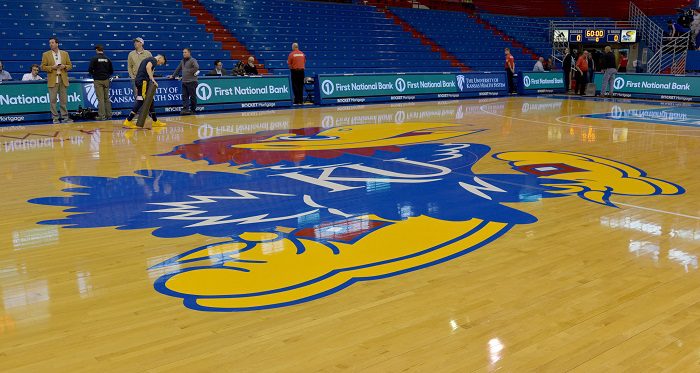 The Kansas basketball program received a notice of allegations from the NCAA on Monday detailing multiple major violations, according to a report from Yahoo Sports.
Per the report, Kansas is accused of committing three Level I violations, which are the most severe the NCAA can hand out. This has lead to a responsibility charge against Hall of Fame coach Bill Self and a lack of institutional control.
The crux of the Level I allegations stem from the FBI's recent investigation into corruption and bribery across college basketball. KU got tied up when former Adidas consultant T.J. Gassnola testified he had been involved in funneling money to the mother of former KU basketball player Billy Preston and to the guardian of current KU basketball player Silvio De Sousa. the allegations include payments of $90,000 to Preston's mother and $2,500 to De Sousa's guardian, although there had been discussions of upward of $20,000.
There are also several Level II violations that include instances under former football coach David Beaty, who was let go following the 2018 season. Those violations are less serious in nature and reportedly include charges of allowing an extra coach to work during practice.
But the big question is what happens next for Bill Self. Per evidence in Yahoo's report, Gassnola and Self shared texts about Adidas helping Kansas recruit players. "I'm happy with Adidas," Self wrote Gassnola. "Just got to get a couple real guys." Also, when Gassnola texted about keeping Self and Kansas happy with top recruits, Self responded: "That's how (it) works. At UNC and Duke."
Powered by RedCircle
**We now have FREE Big 12 Forums here at Heartland College Sports. Go sign up here and join our conversation! **